How do you define romance? At The Scarlet it is expressed with a flirtatious red theme in a richly decorated interior that runs through in all its creatively-appointed rooms and five individually-designed suites.
Housed in a heritage pre-war shophouse building, the luxury boutique hotel is conveniently located within walking distance to Chinatown. Just steps away, numerous dining and nightlife options await at the trendy bars and restaurants, unique cafés, specialty shops and art galleries along Ann Siang Hill and Club Street.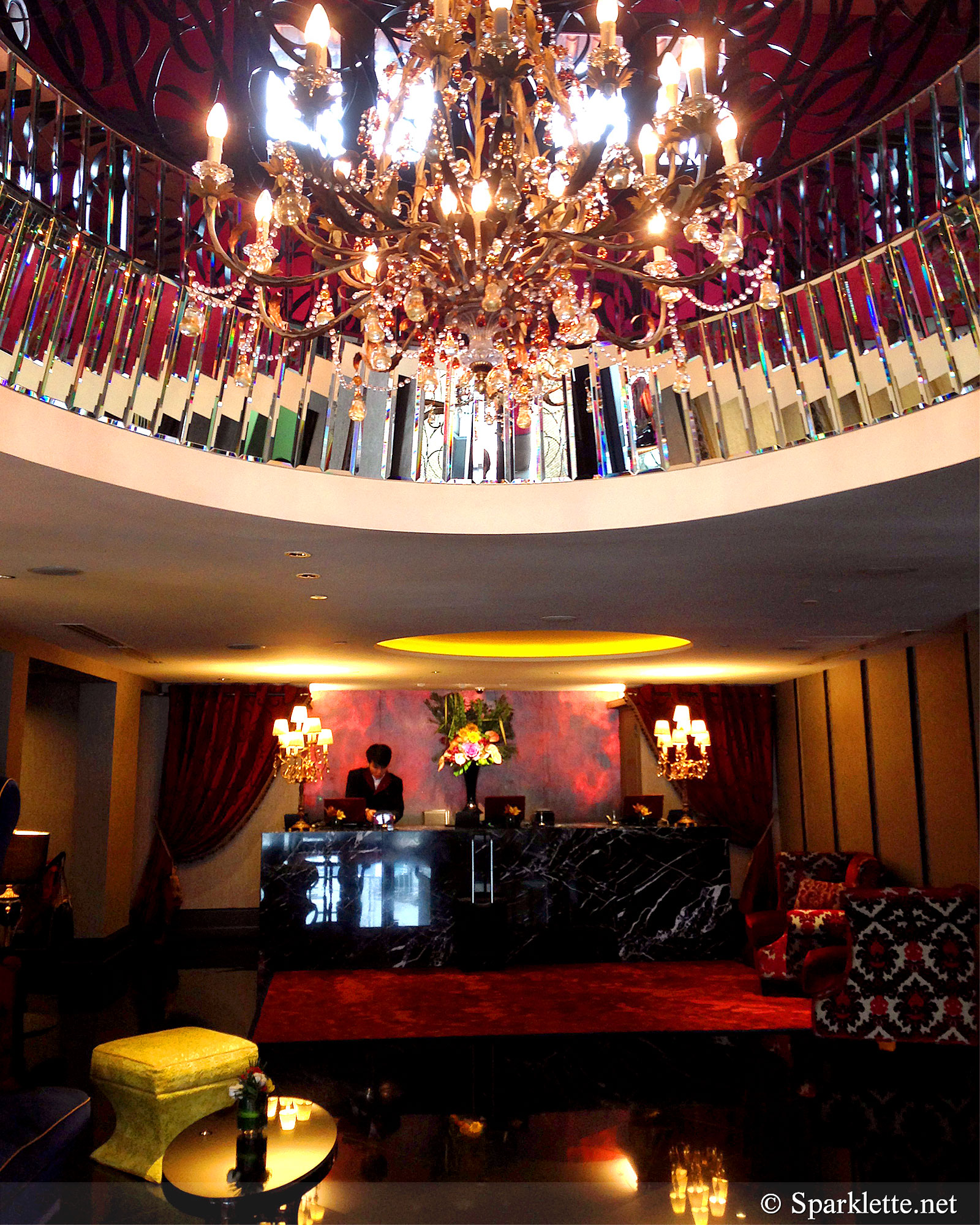 One of the first things you see as you step in is the dazzling chandelier that floats above the concept lobby. Right from the start, you get a taste of the opulent style that follows you throughout your stay.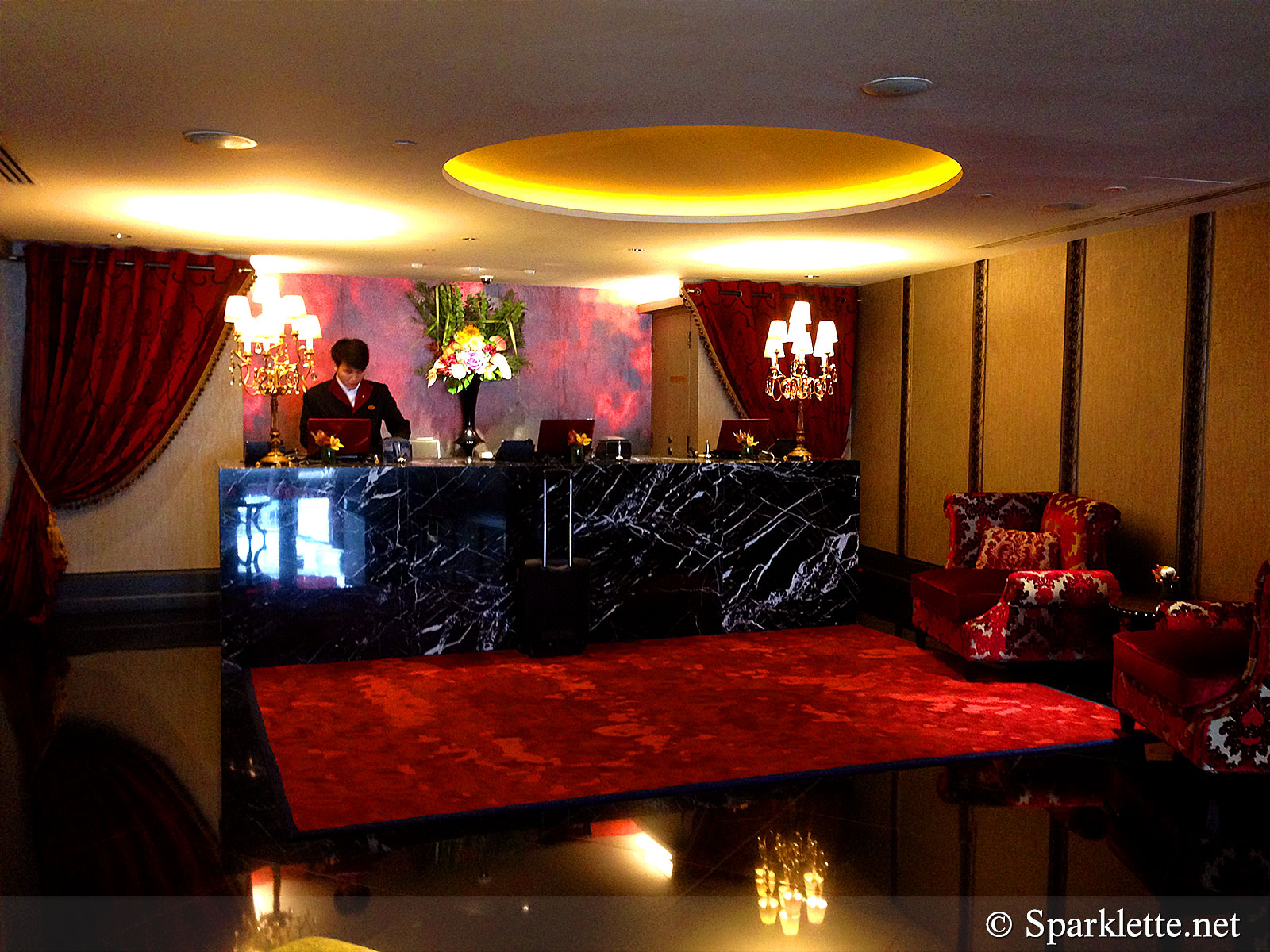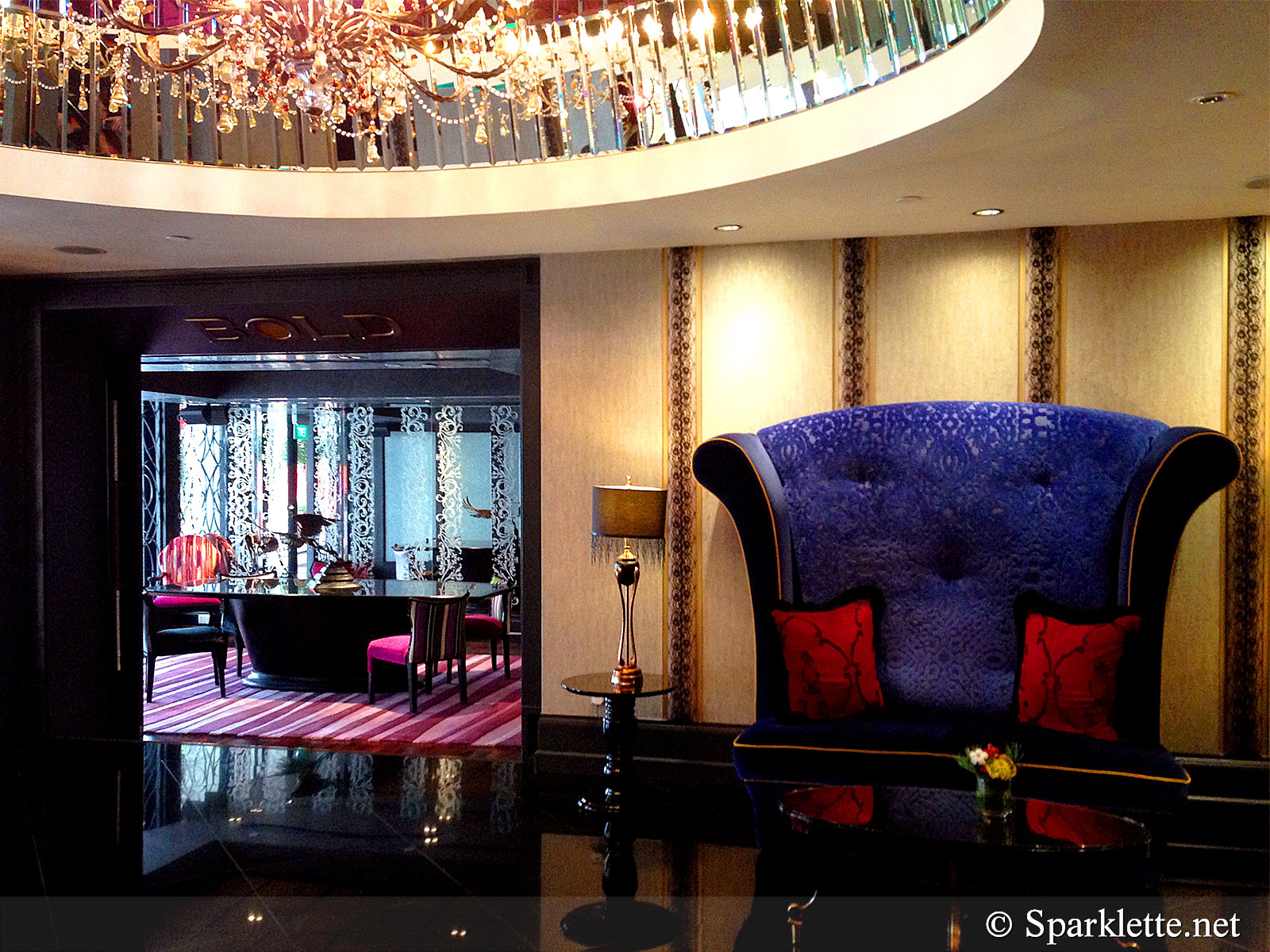 The signature red is omnipresent.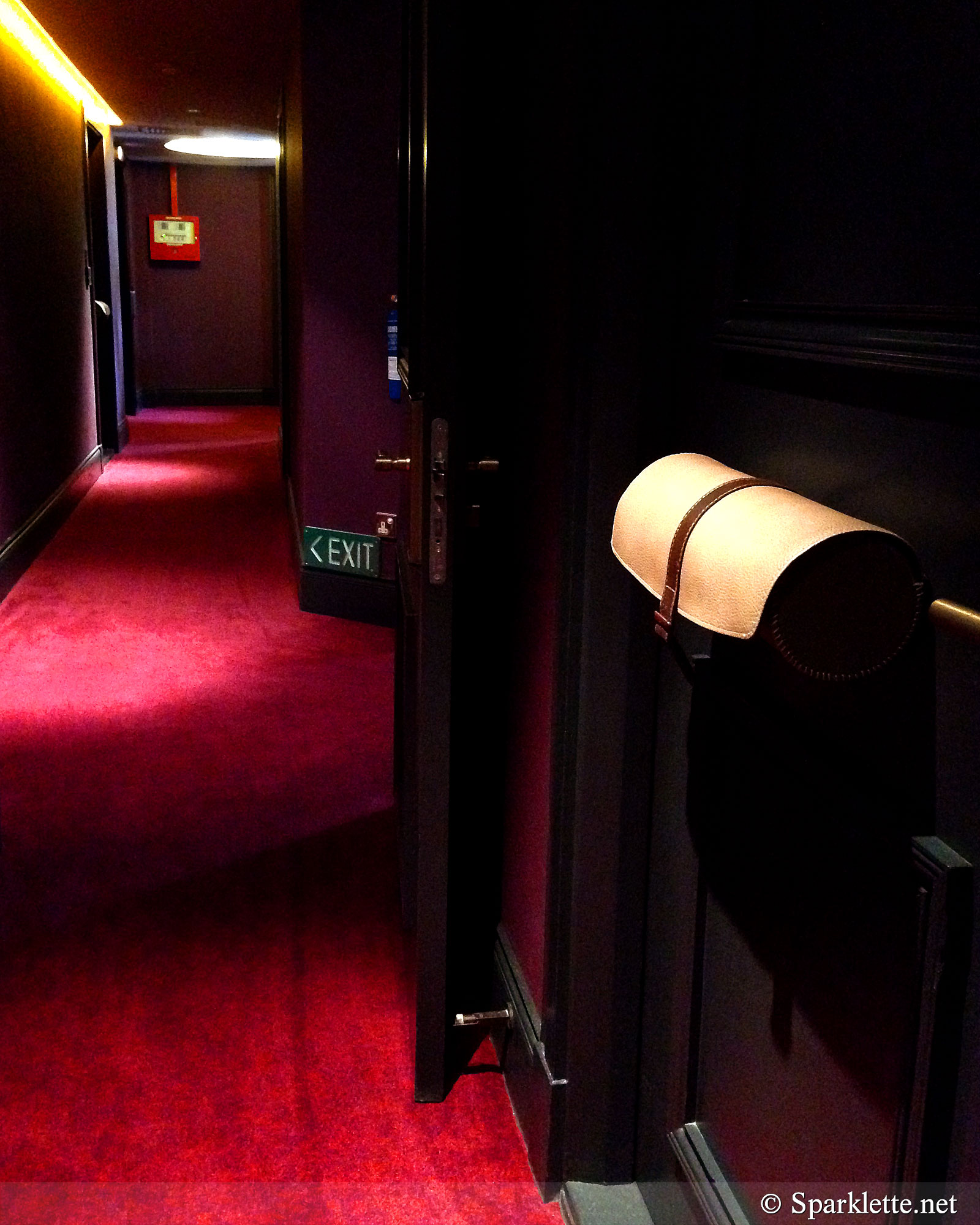 Guestrooms have doors that are fitted with leather newspaper holders.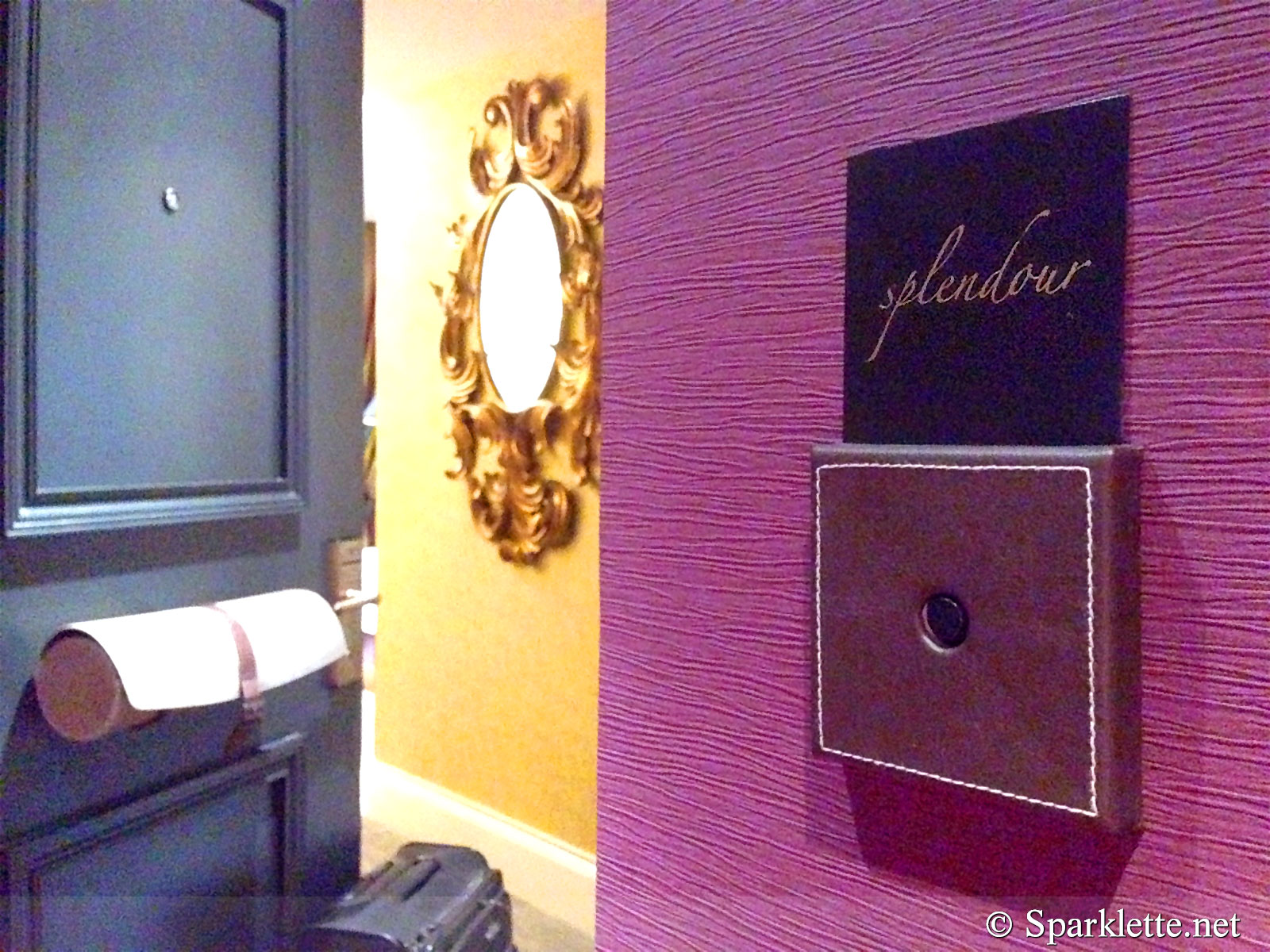 Welcome to the Splendour suite, with prices starting at S$750++ per night if you opt for the Suite Attraction Package that includes a bottle of wine and chocolate-coated strawberries amongst other perks.

The suites are furnished to match their assigned theme. At the Splendour suite, the splendid decor is well-put together with a bold gold-red ensemble, accented with rainbow-coloured touches.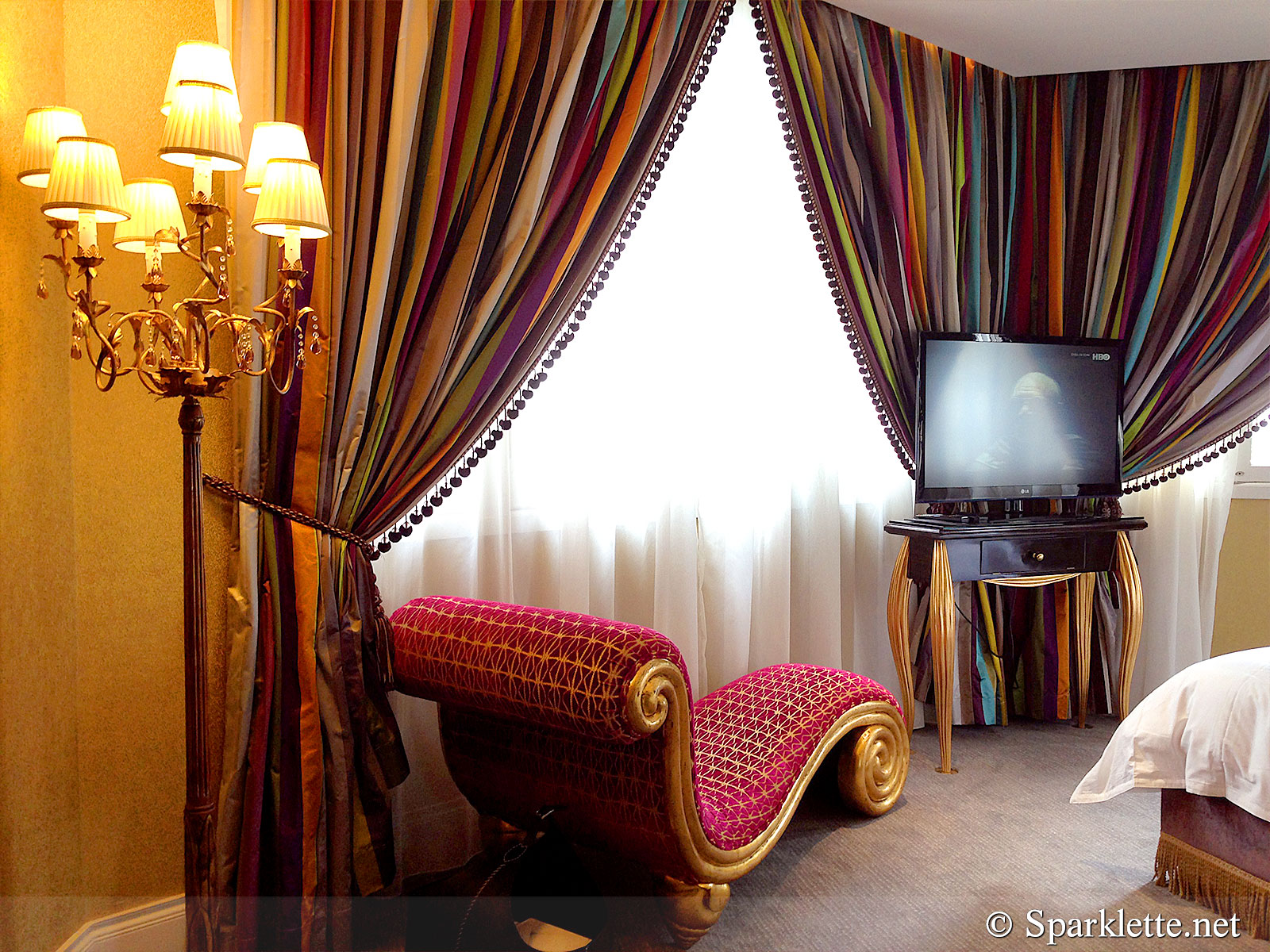 The designer had obviously paid a great deal of attention to ensure that every piece of furniture, furnishing and ornament fits perfectly together.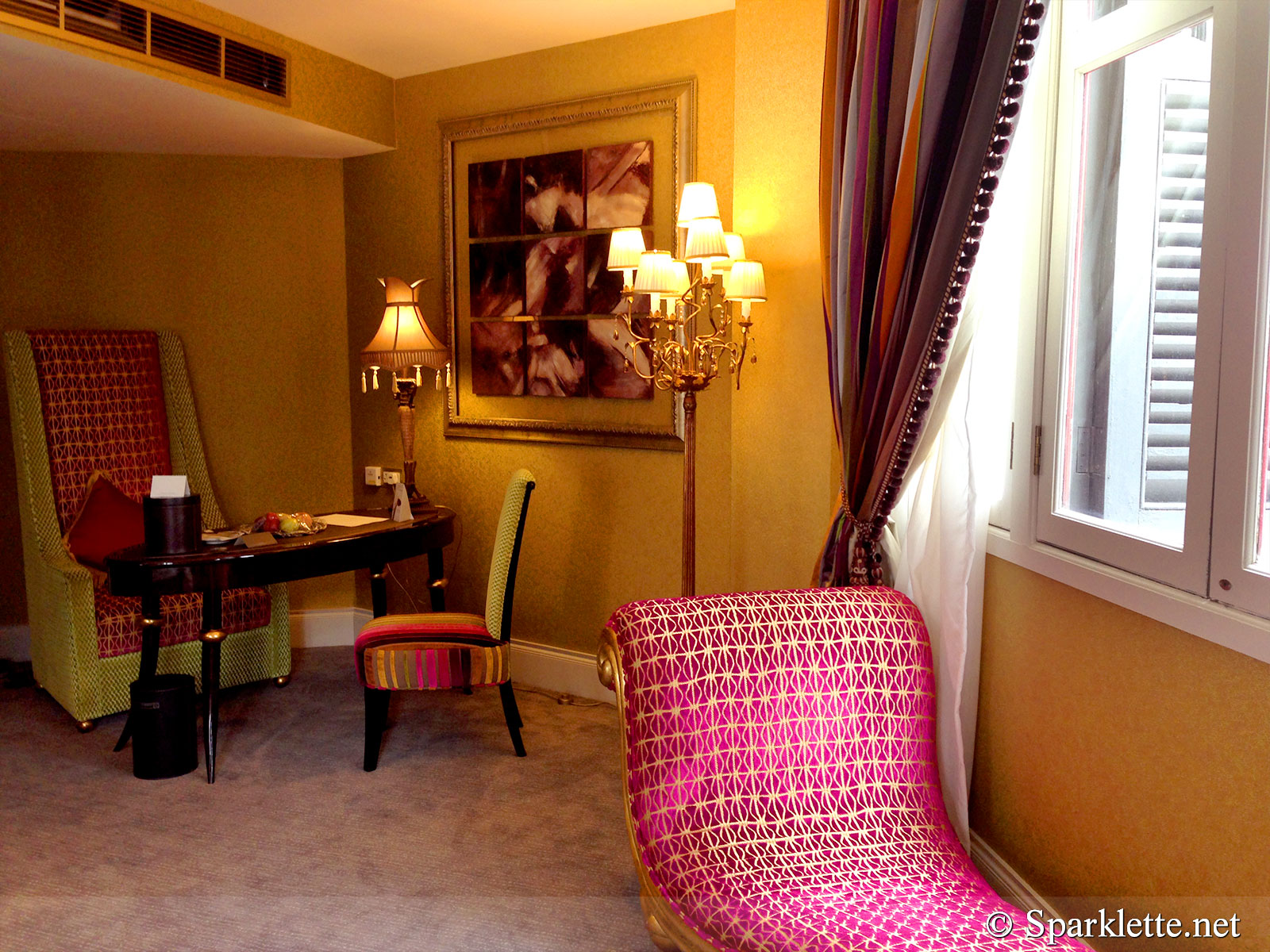 The rainbow trim on the chair matches the curtains; the oval-shaped wall mirrors match the bed, and even the gold desk clock adds to the lavish feel.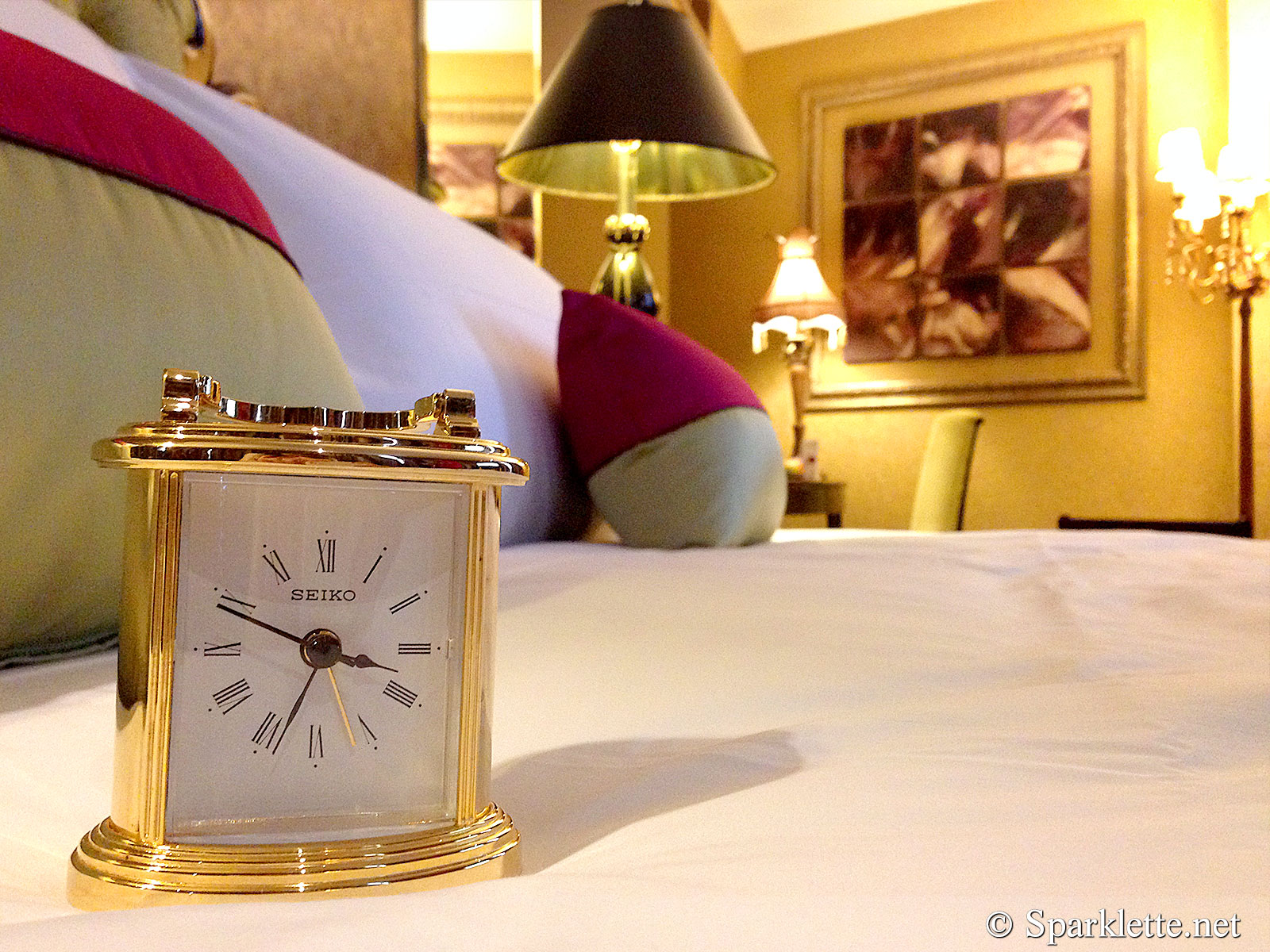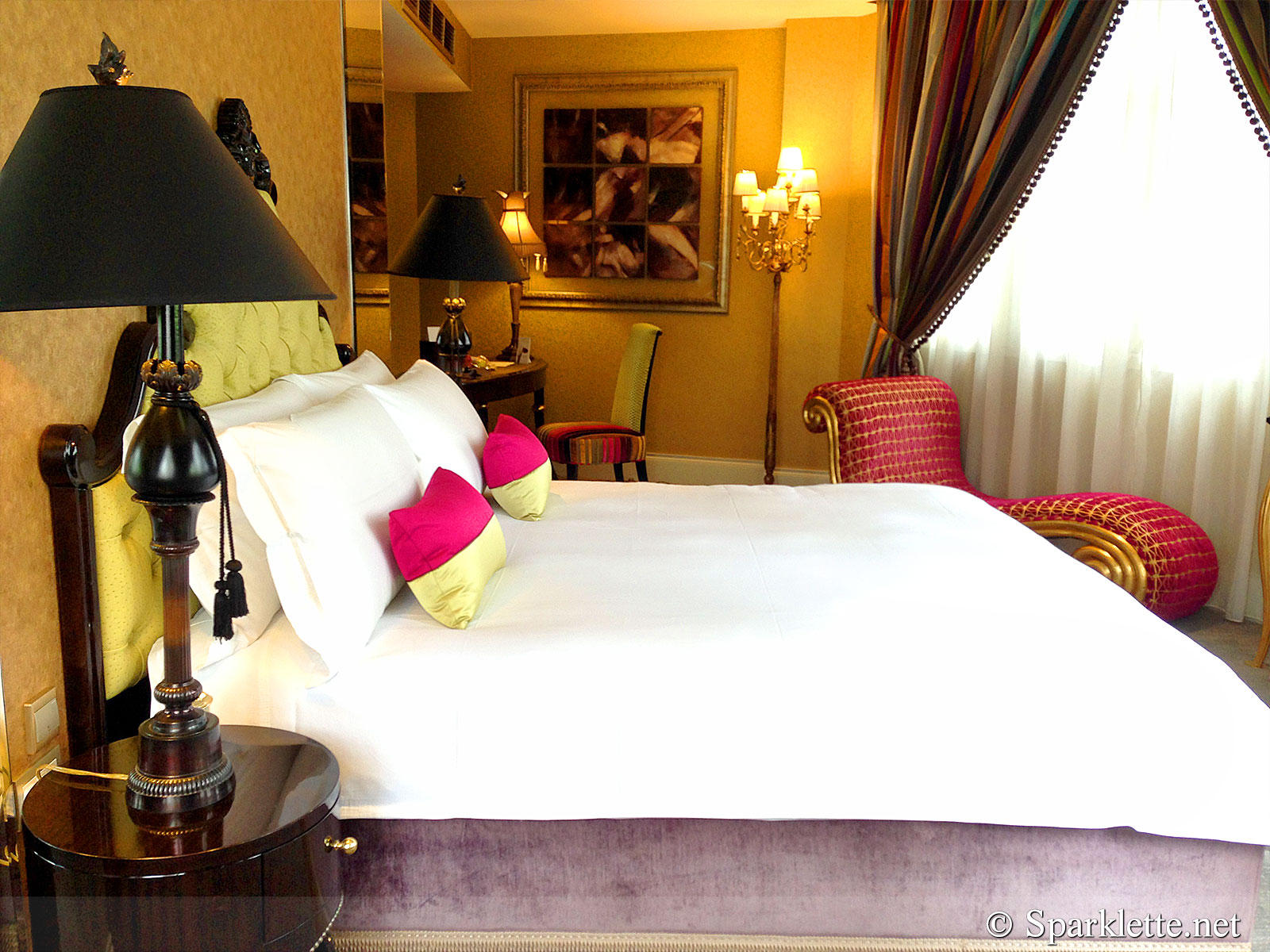 All rooms are equipped with free wi-fi, LAN and cable LCD TV.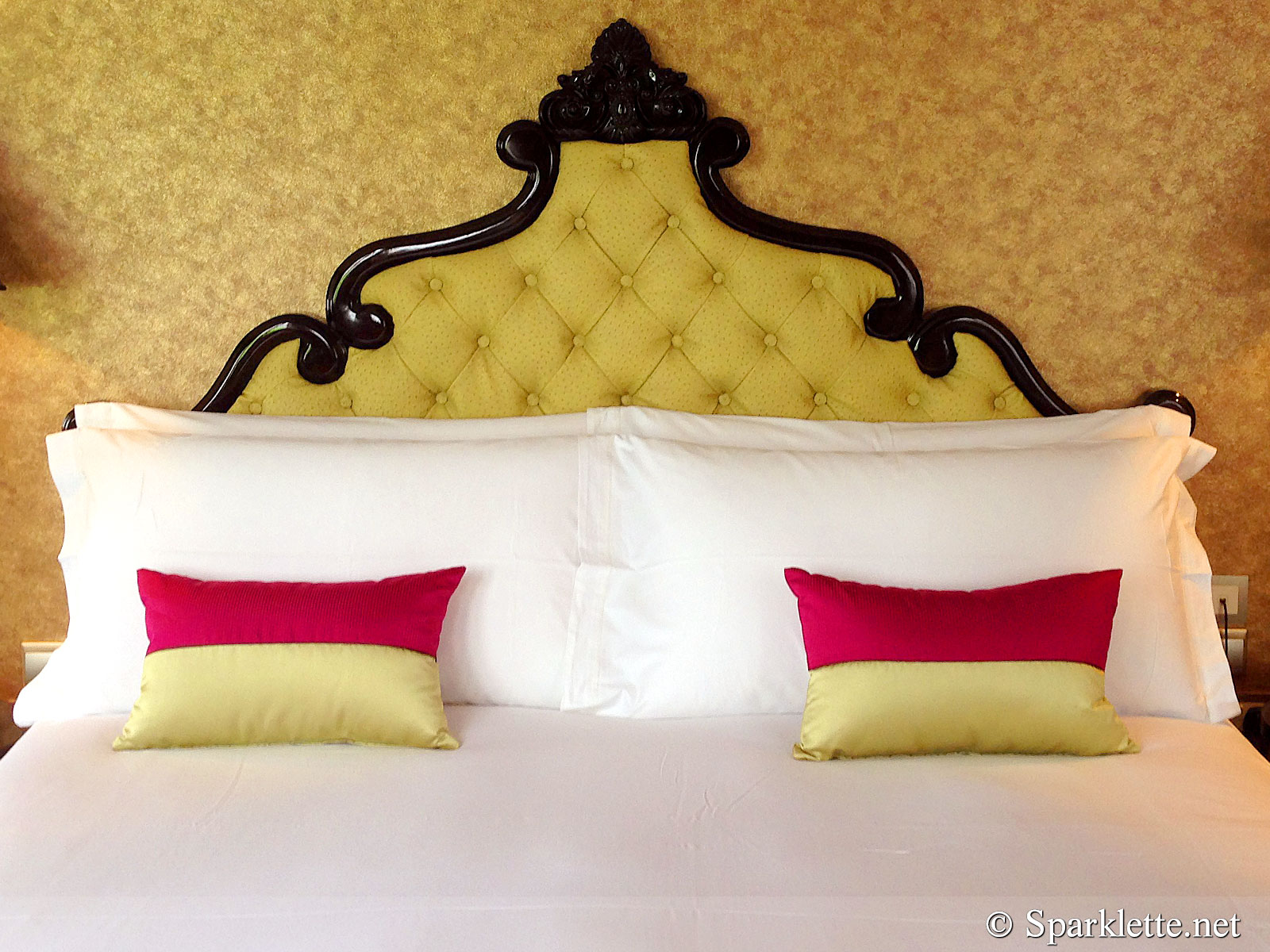 The king bed boasts a gorgeous ornate headboard that is suitable for royalty.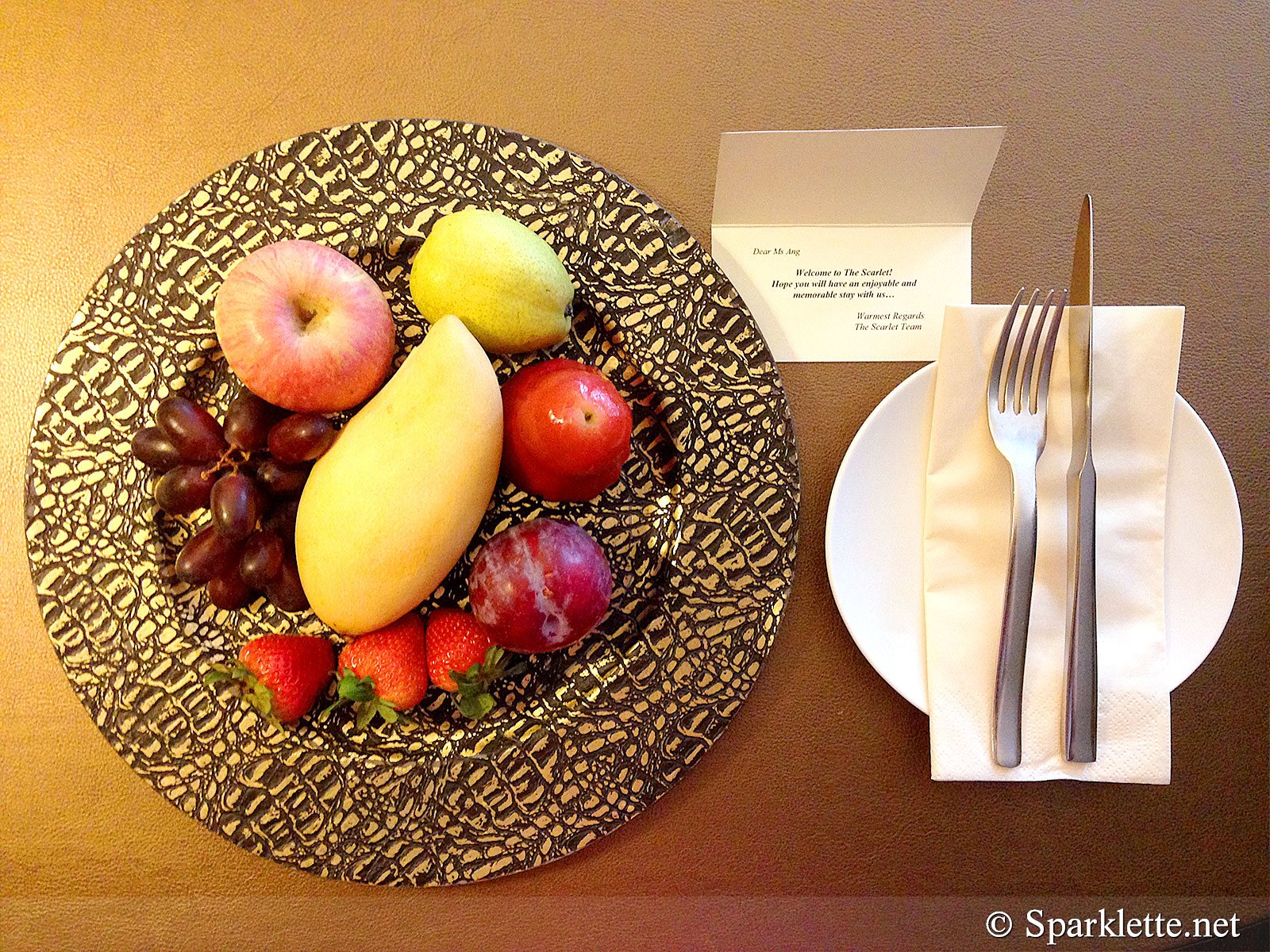 Everything in this suite is designed for romance.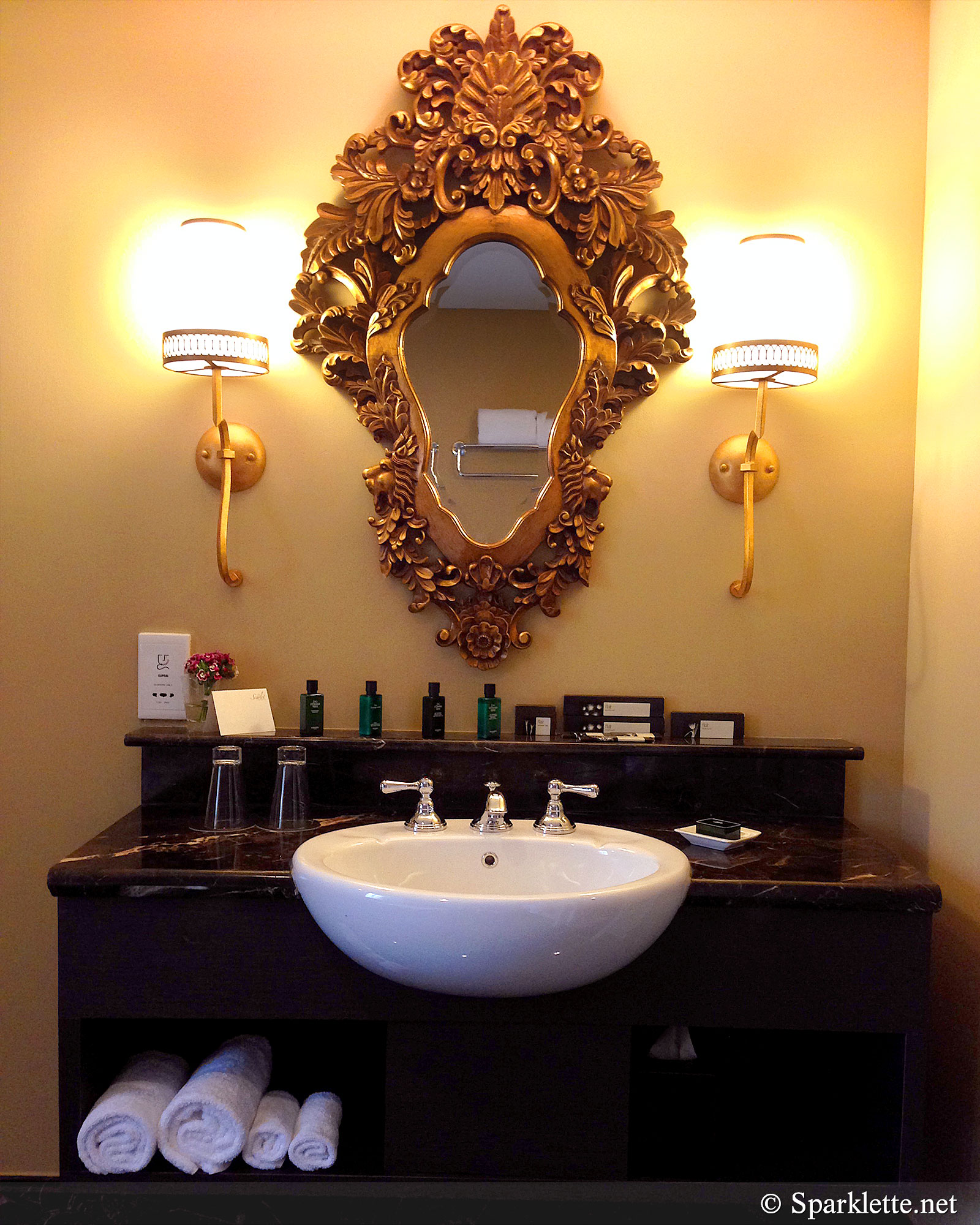 We love the marbled bathroom.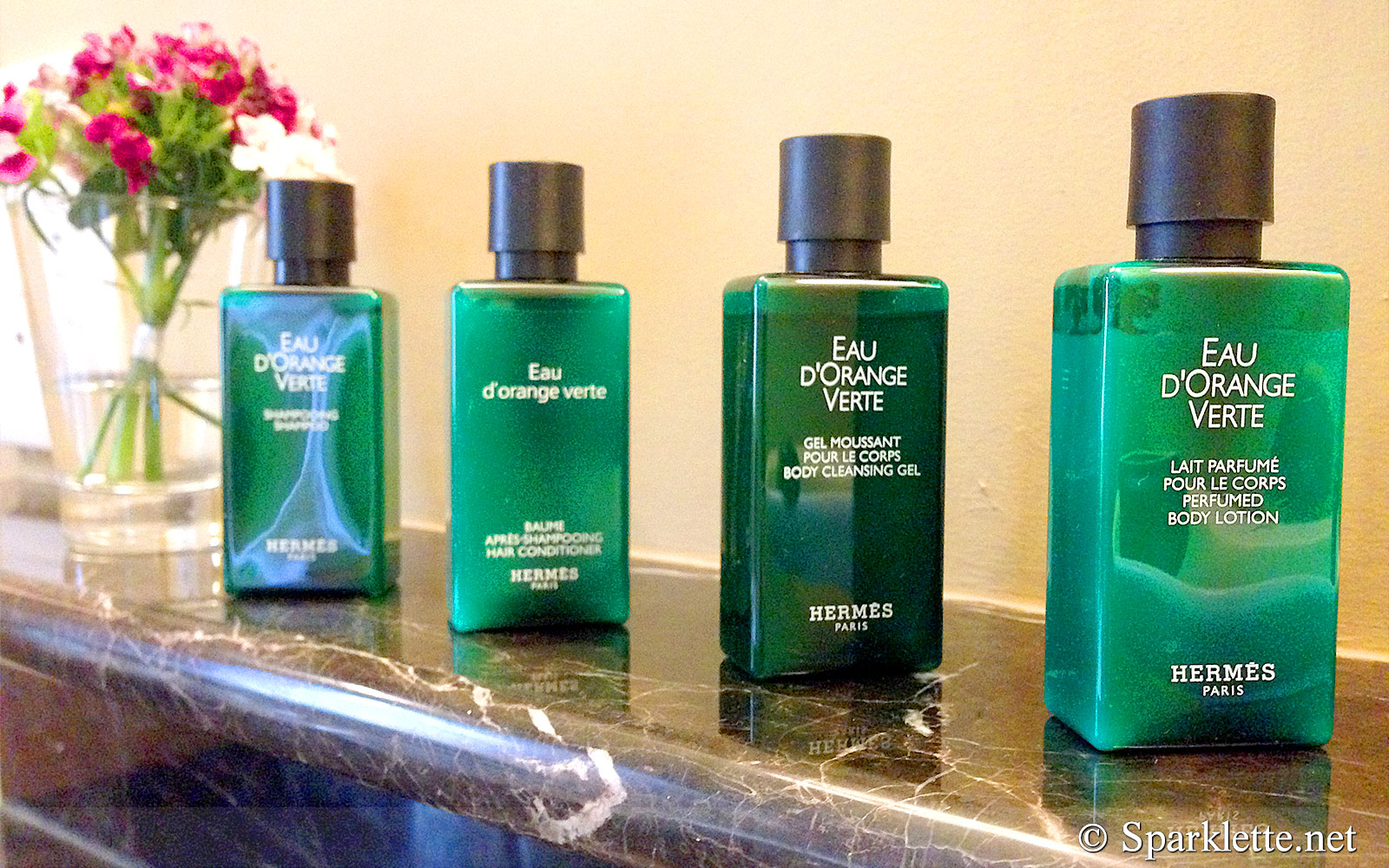 The Hermes toiletries.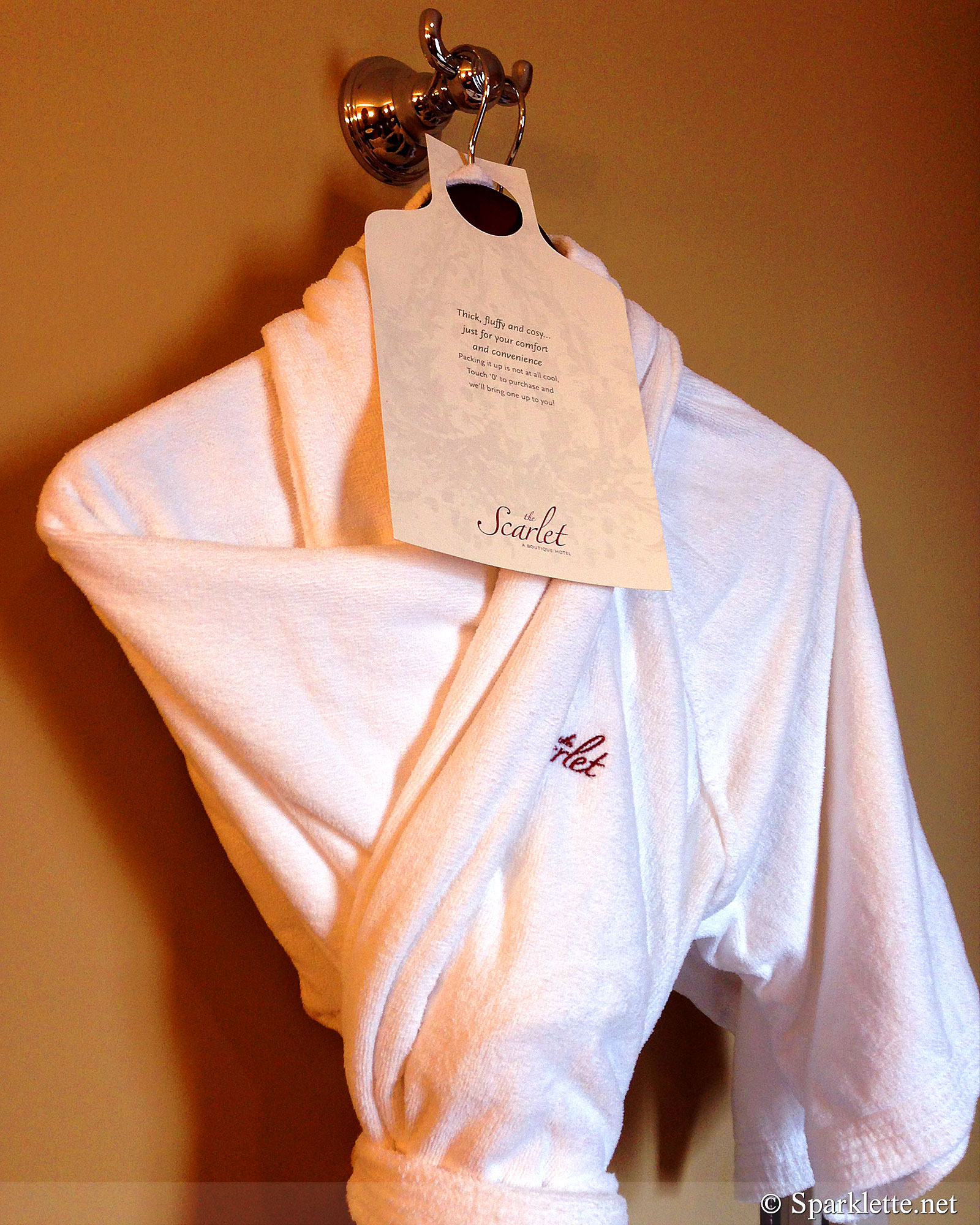 The fluffy robes.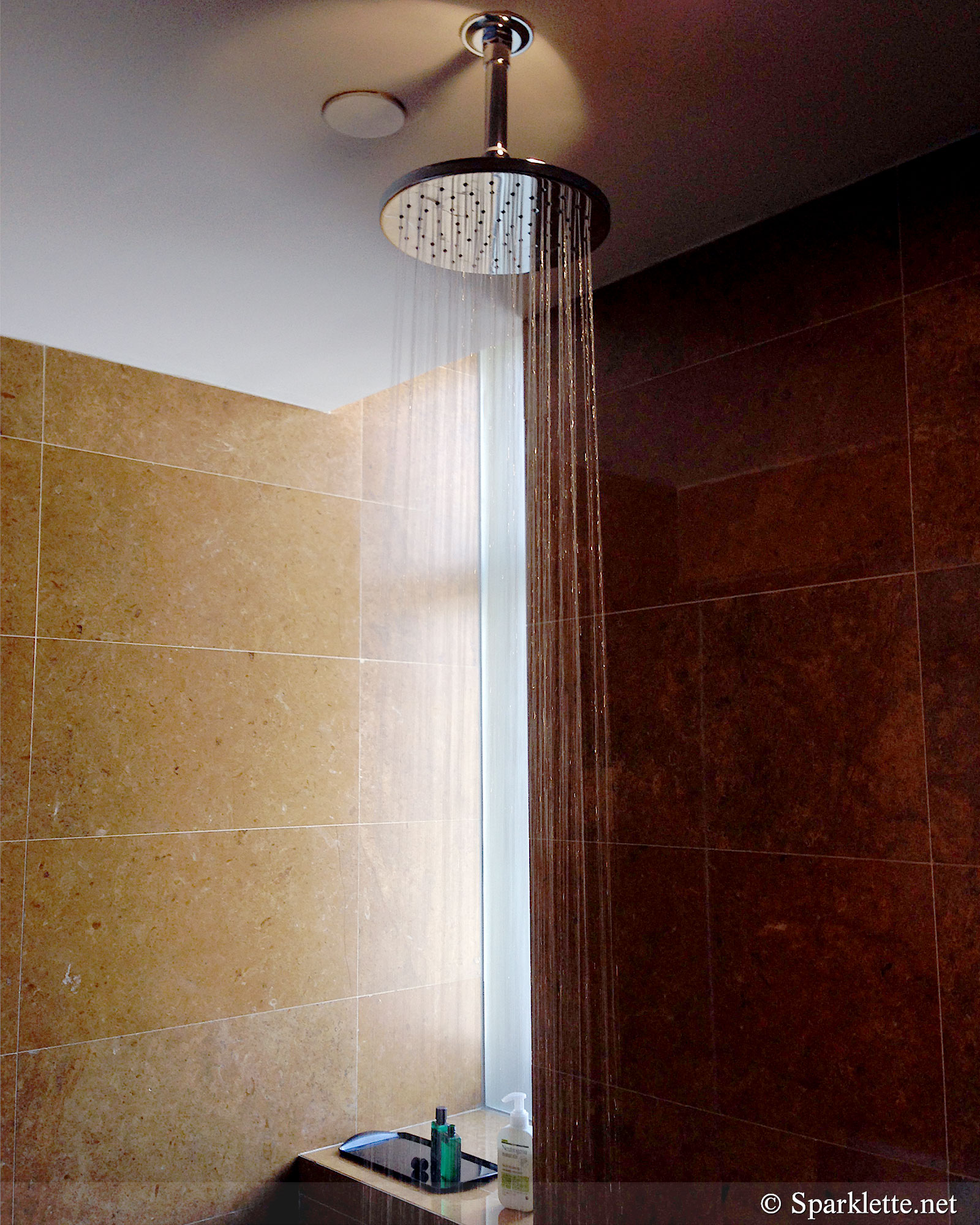 …and the rainshower that is big enough for two to share.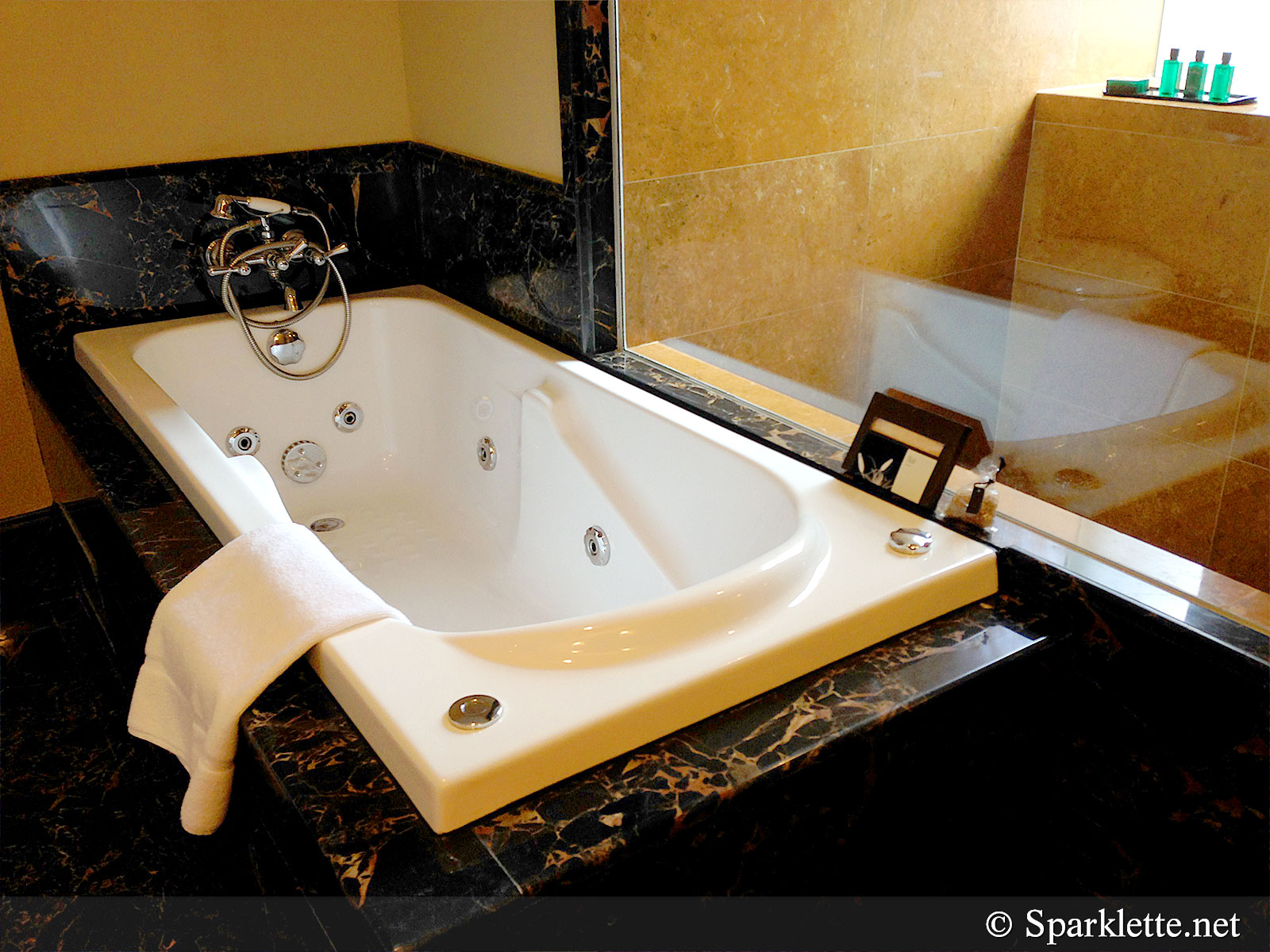 But what really knock us out is the jacuzzi tub in the bathroom, which has many jets that deliver a therapeutic water massage.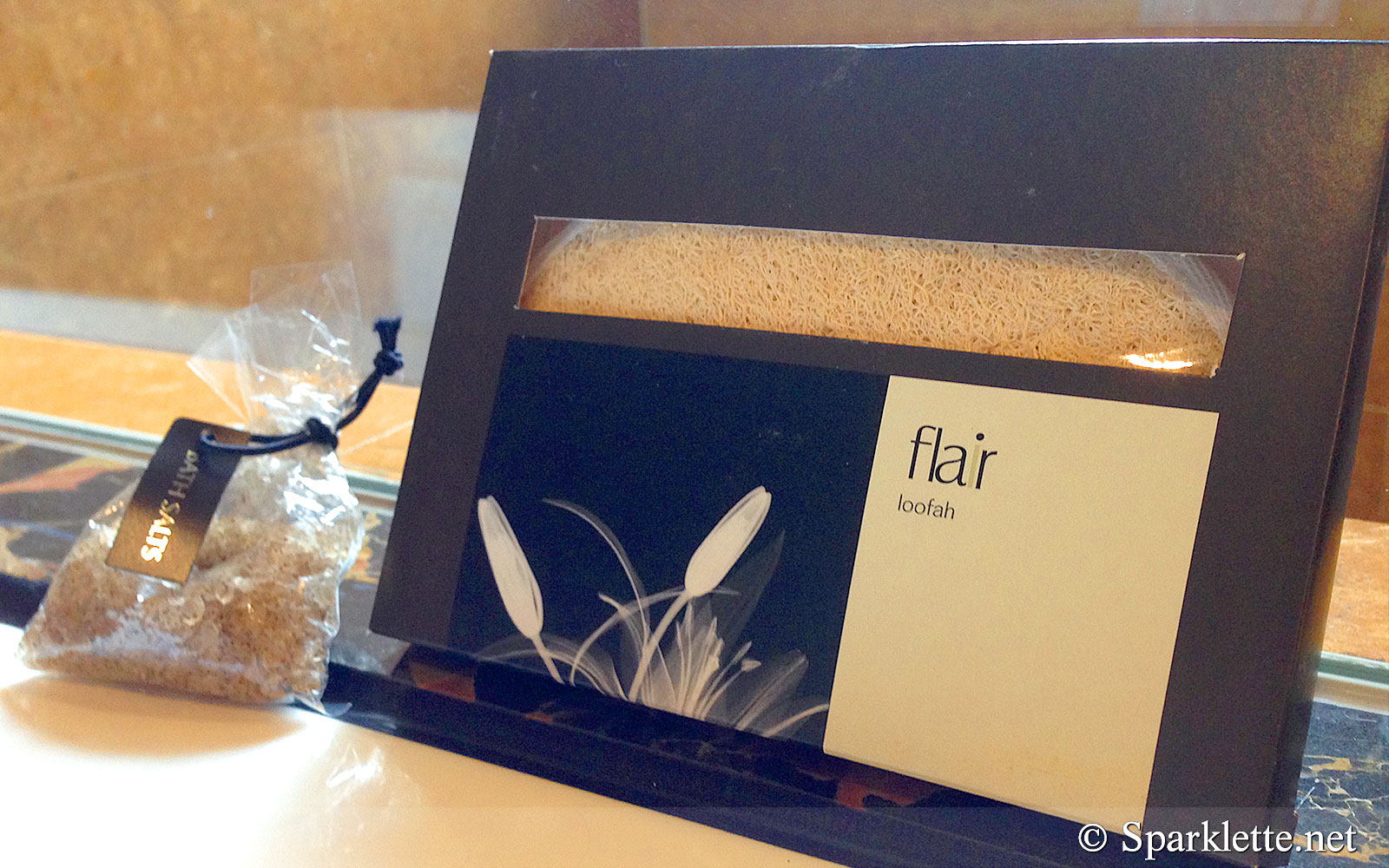 If you like, you can soak in a relaxing bath with the bath salts provided.
The mini bar contains juices, beers, sodas and water which are all complimentary.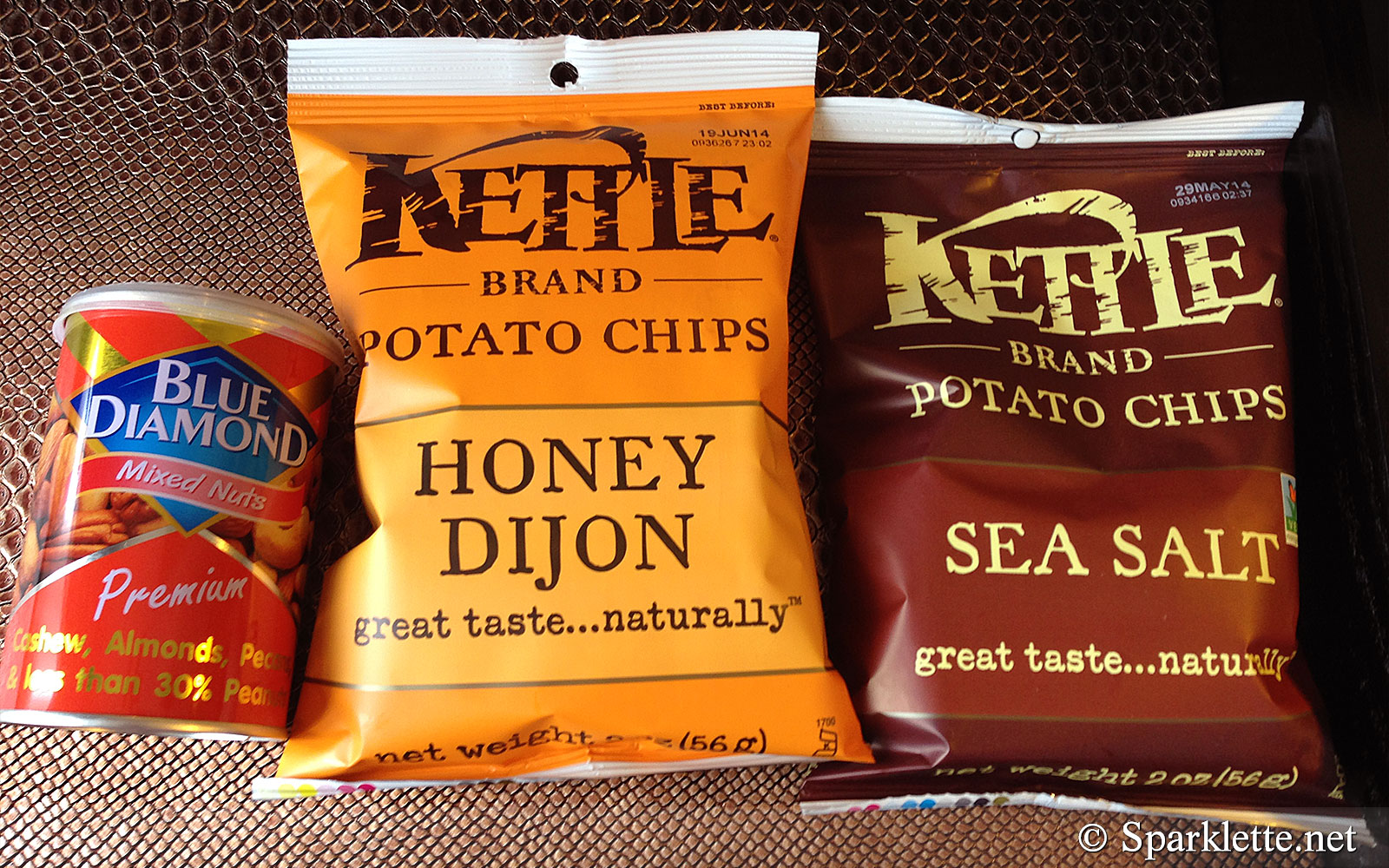 So are the Kettle potato chips and assorted nuts. If you do run out of snacks, there's a 7-Eleven convenience store along the same stretch of shophouses.

For breakfast, guests can help themselves to a small international buffet spread paired with an American breakfast set at the flagship restaurant.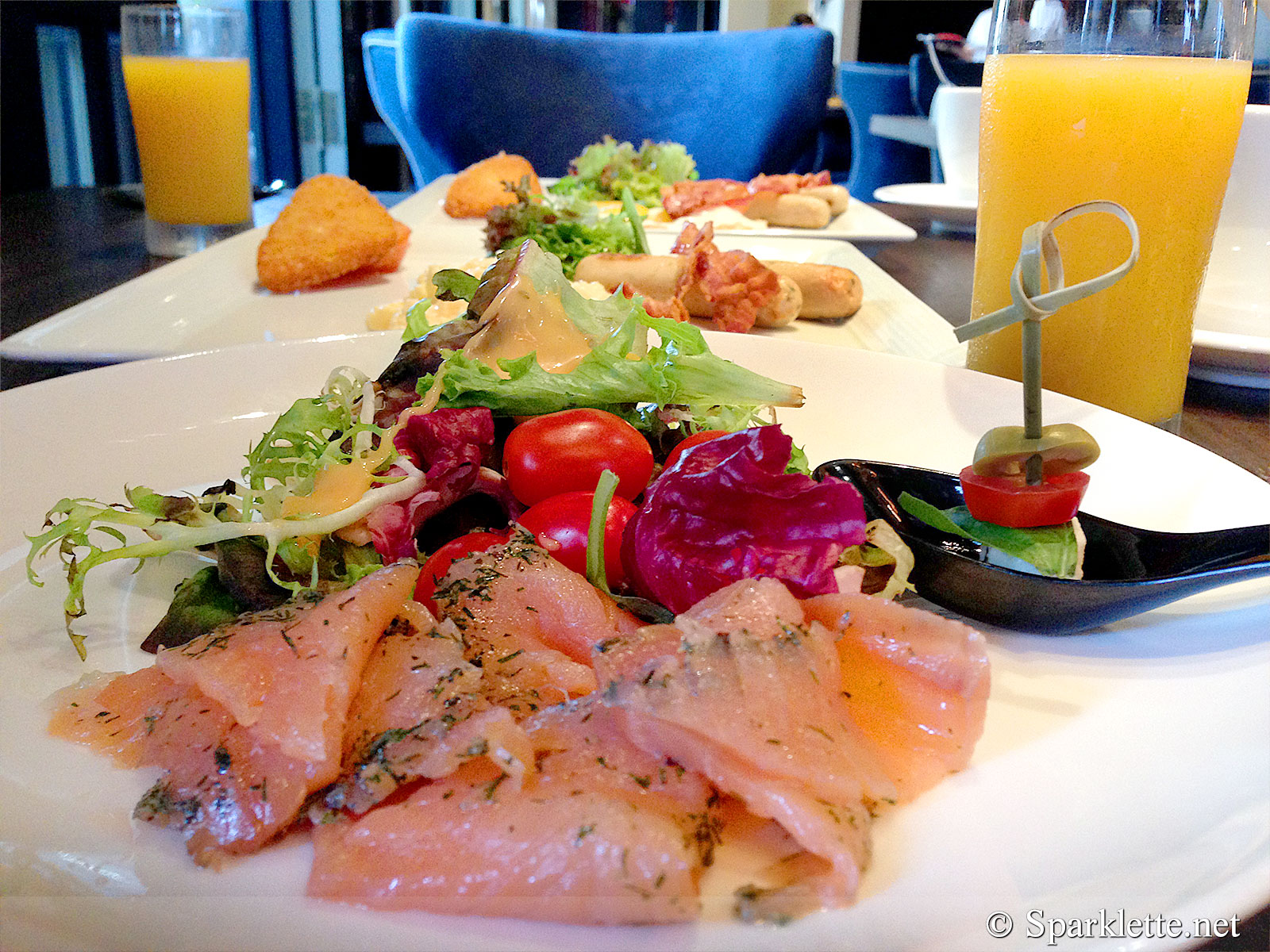 The outdoor jacuzzi with a pair of loungers is a nice private spot for couples to hang out at.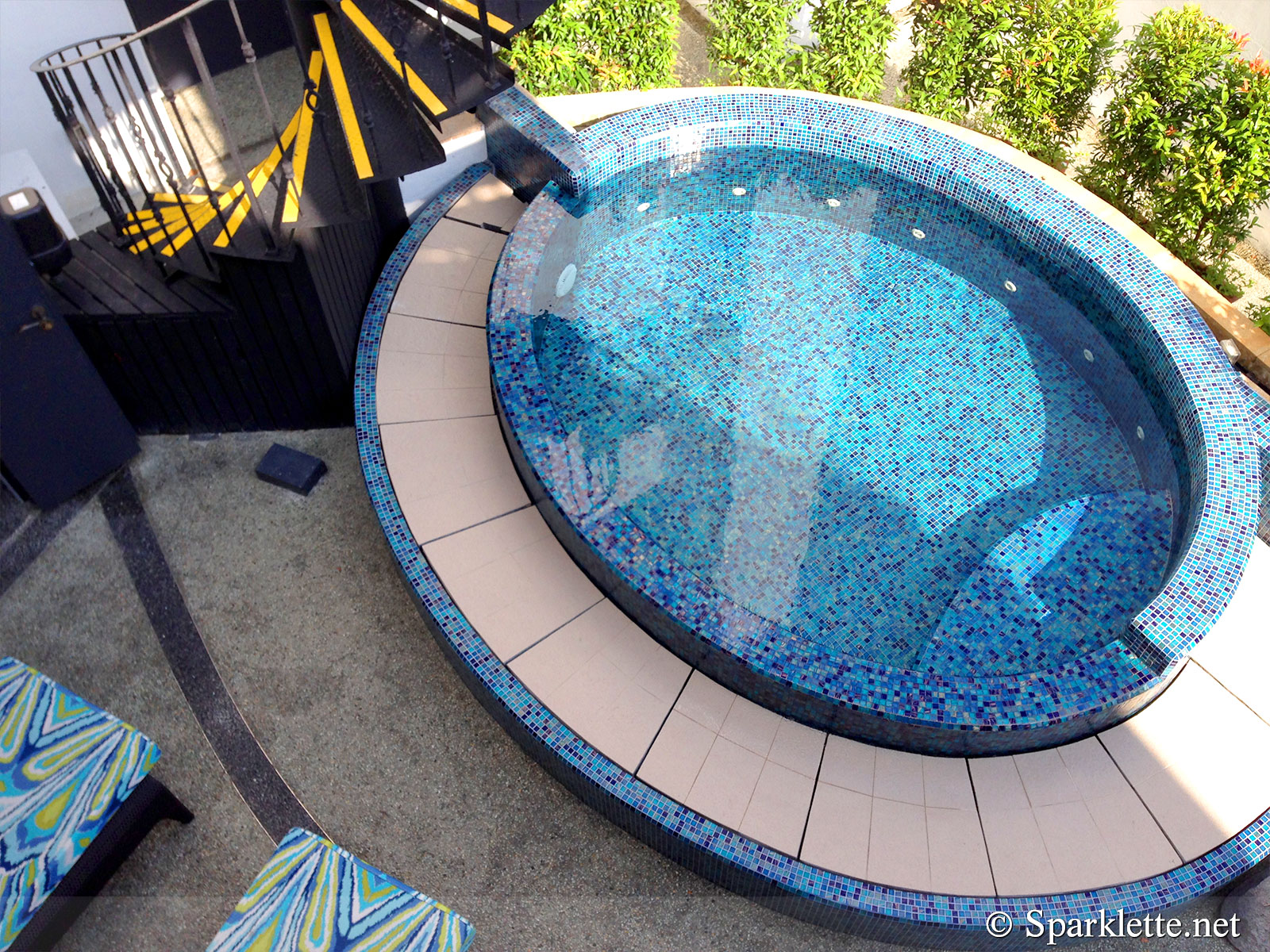 Other hotel amenities include Breeze the rooftop bar and a small but adequate gym.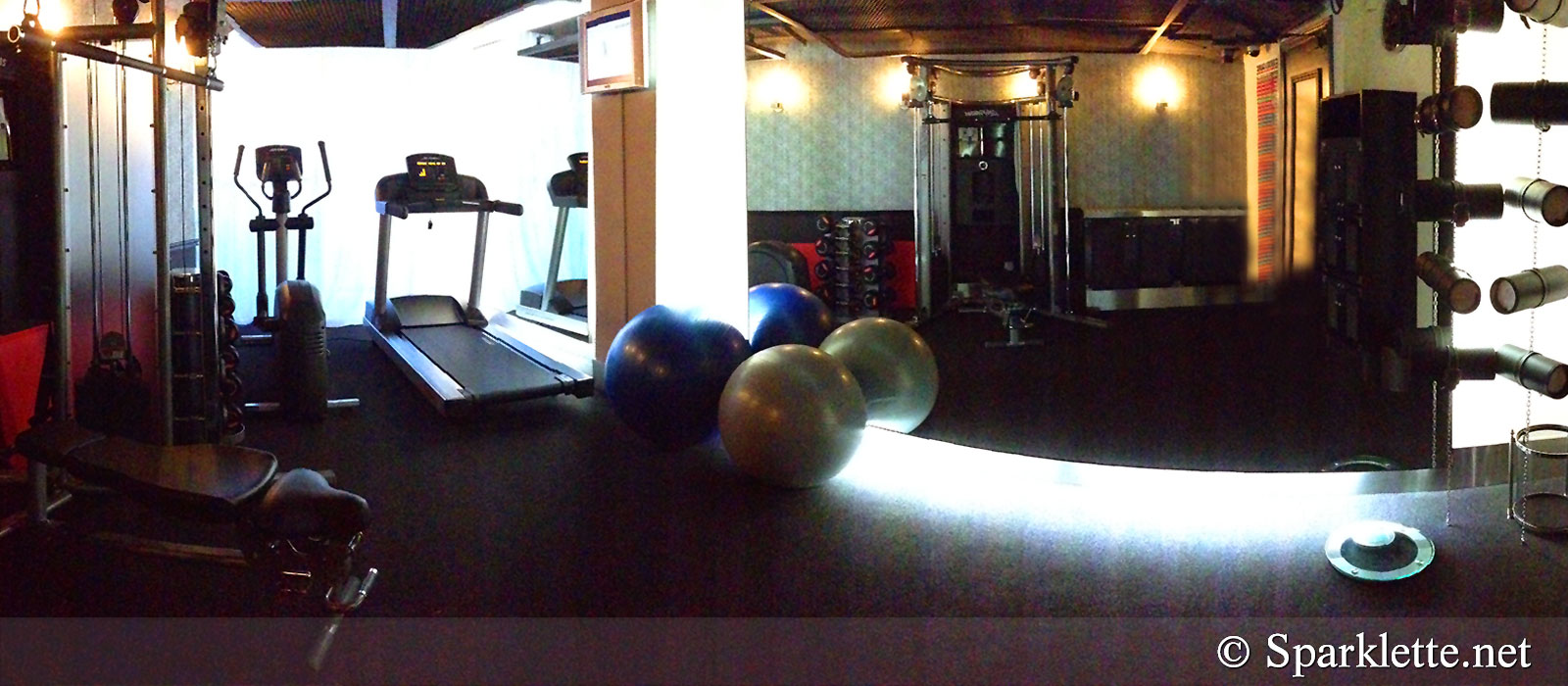 The service is outstanding and near flawless. The staff never fail to greet guests, hold doors open, and make us feel comfortable and important at all times. Whenever we had to request for stuff (like that cute little bar of Hermes soap) the staff delivers it to our door within 5 minutes. There's also a turndown service that we really appreciate. Overall, a cosy, very romantic and memorable getaway.
As is common in the travel industry, we were provided with complimentary accommodation for the purpose of reviewing the service. While it has not influenced this review, Sparklette Magazine believes in full disclosure of all potential conflicts of interest.
Have Your Say!
What is your idea of a memorable hotel staycation? Share all your thoughts via Facebook or Twitter or by leaving a comment!
The Scarlet
33 Erskine Road
Singapore 069333
Tel: +65 6511 3333 |
Website
Service: