The gorgeous travel destination of Okinawa is located at the southernmost tip of Japan. With its charming, deeply-rooted cultural traditions, Okinawa is a place that is definitely worth a visit at least once in a lifetime. The residents here are known for their longevity as much as Okinawa is known for its rich, historical and 
diverse culture. Natives are said to have uncovered the secret to longevity!
Nuchigusui is the way of life in the prefecture, centred around mindfulness, spiritual fulfilment, and physical well-being. Here's an amazing video to learn more about Okinawa.
Here are 5 must-do things for tourists in Okinawa.
1. Star gaze when night falls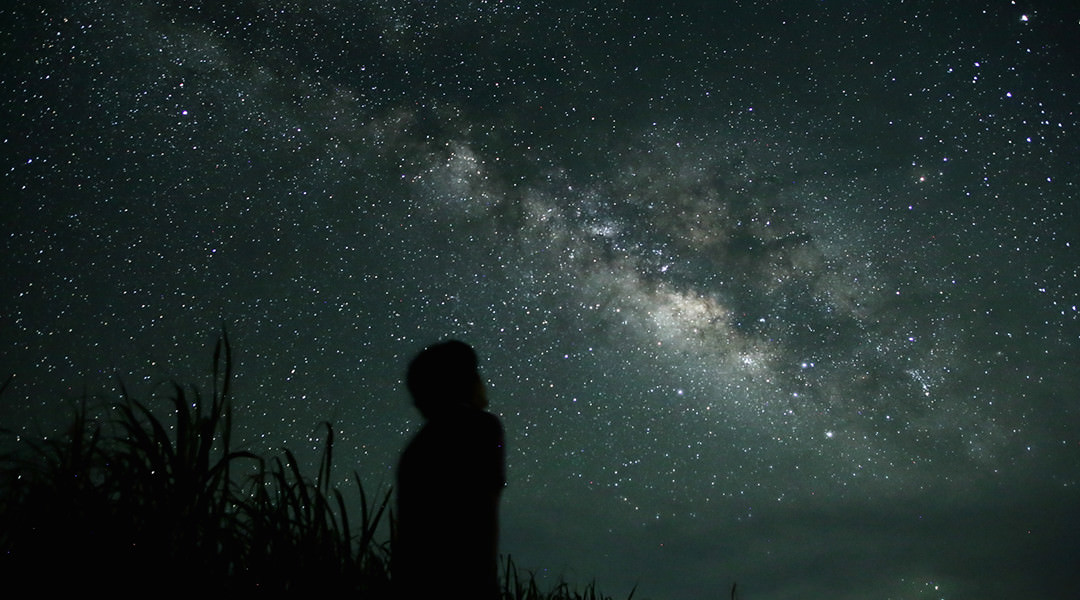 Ishigaki Island is said to have some of the darkest skies in Japan with almost zero light pollution. With an expanse of stars for as far as the eye can see, this is a haven for both amateur and professional astronomers. If you like, you can even join a star tour which takes you on an evening excursion from the southernmost tip of Japan along with a knowledgeable guide to answer all your star-related questions.
2. Spend some time on a deserted island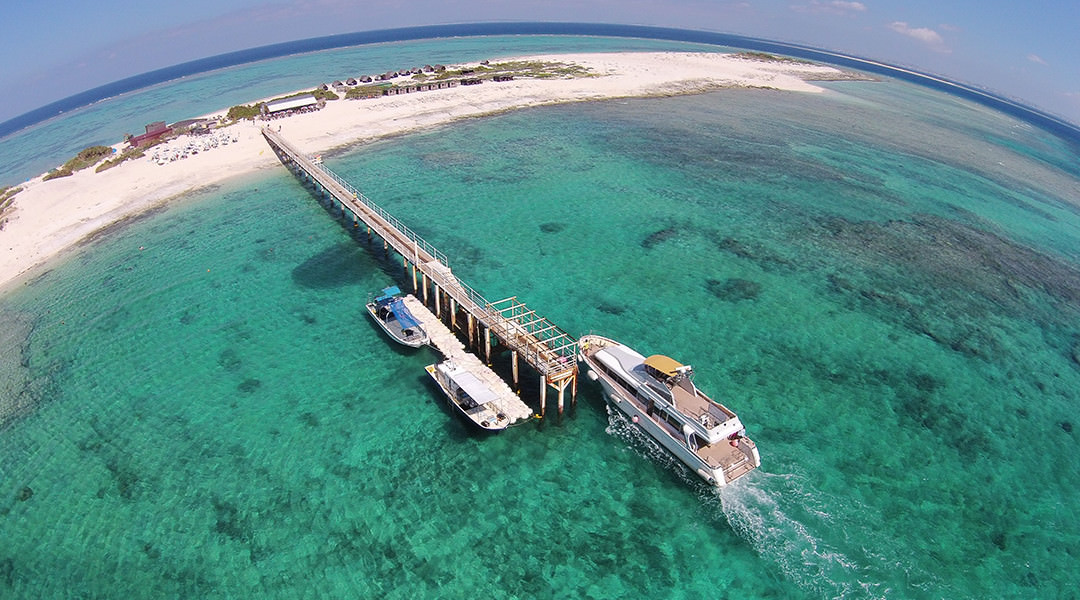 Nestled amidst the clear Pacific waters, a trip to Okinawa must consist of some time on its sandy beaches. Go off the beaten path and visit some of its uninhabited islands. Hatenohama Beach, located near Kume Island, is the ideal destination. This beautiful island is the ideal location for beach lovers looking to do everything from sunbathing and swimming to snorkelling along coral-lined shores.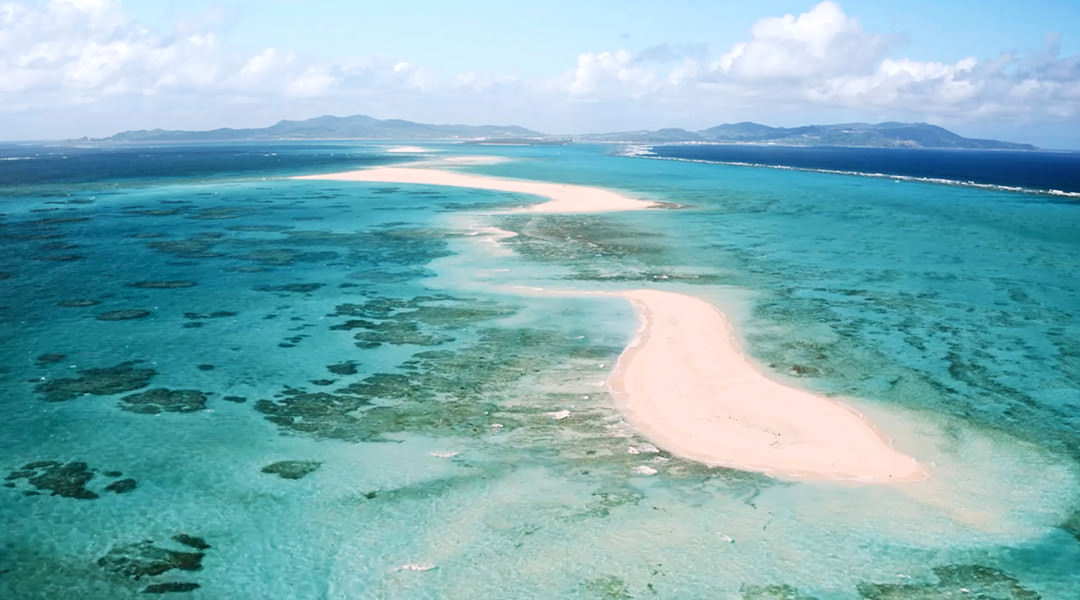 If island-hopping is your thing, you can spend a day exploring the picturesque Kerama Islands by boat. This is a cluster of 20 smaller islands that is just a ferry ride away from Naha. Nagannu Island is another must-visit area, made up of the three uninhabited islands Kuefujima, Nagannujima and Kamiyamajima. It's a great spot for diving, as the surrounding ocean contains an abundance of coral and sea life.
3. Eat some wholesome food and experience nuchigusui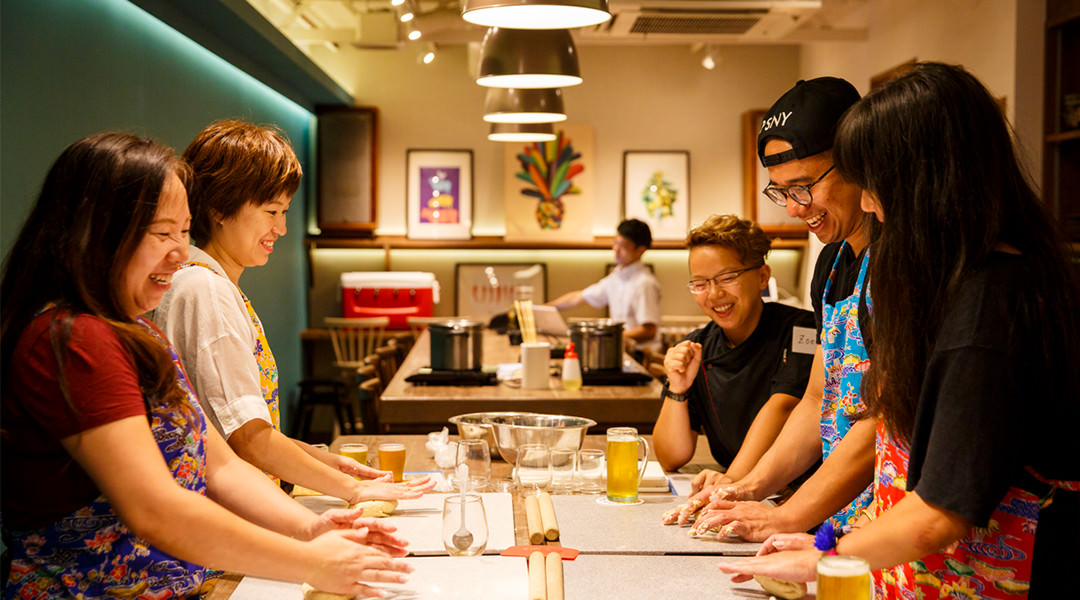 Okinawa is gourmet heaven and offers a unique dining experience unlike anywhere else in Japan. The food here is both delicious and nutritious, which is key to the longevity of the residents here. When an Okinawan says 'nuchigusui', it means "life's medicine": a concept that describes how someone who eats a meal receives vitality from the person who made it, resulting in a healthier and happier body.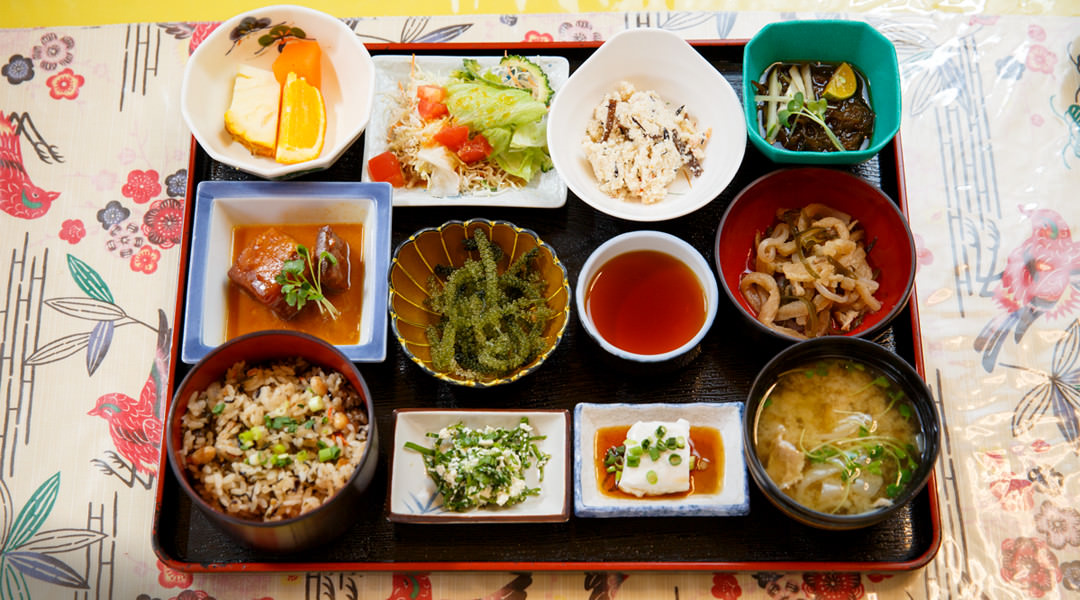 Experience nuchigusui by visiting small, local restaurants run by an 'obachan' who can cook up a tasty spread of Okinawan cuisine with local produce. You'll be able to try specialities like rafute (braised pork belly), jimami tofu, Japanese bitter melon, umibudo sea grapes and mozuku seaweed in a soy and vinegar sauce, as well as other seasonal dishes depending on the time of year.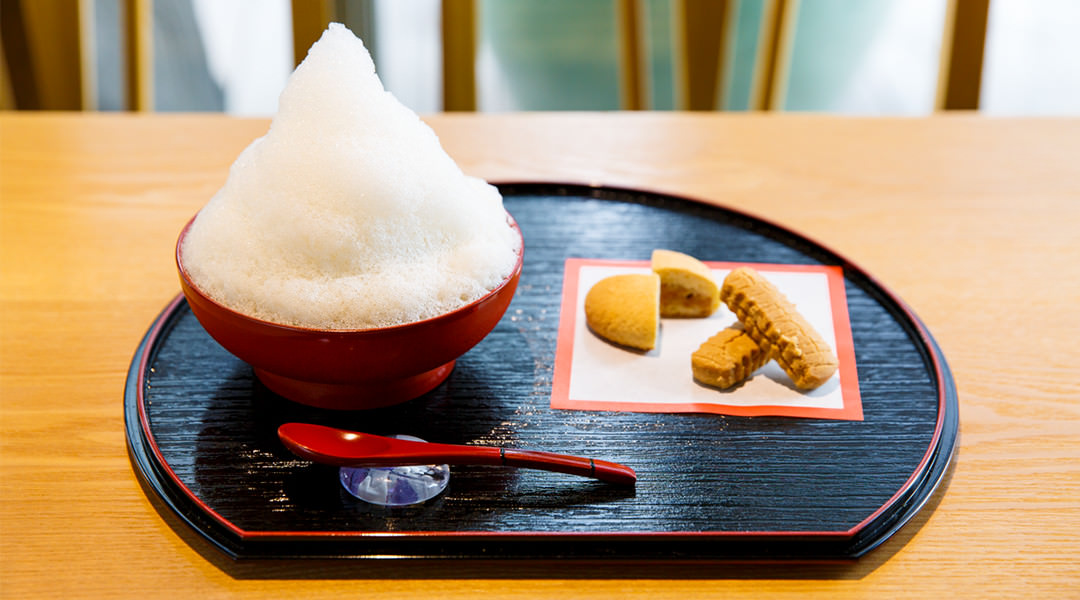 Try the traditional buku buku cha, a tea drink that was once served to royals. This unique drink is known for its foamy top, made from whisked white rice and sits atop warm genmai tea. The modern-day version has the foam sometimes flavoured with a hint of 'sanpin' (jasmine tea) and may also be found sprinkled with peanuts.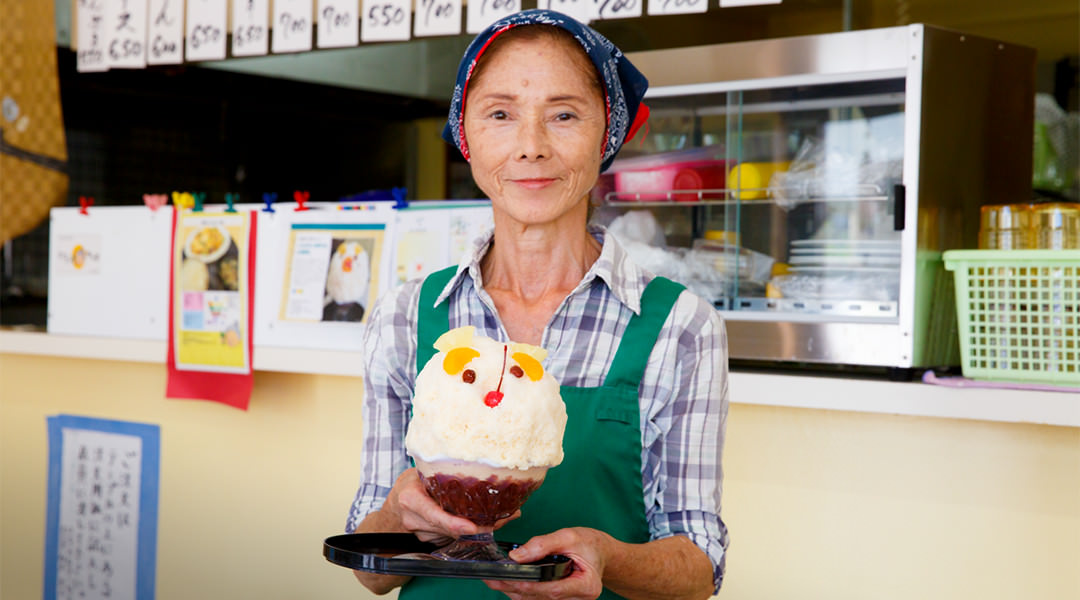 Another Okinawan café speciality is a sweet bean dessert called zenzai. The kakigori zenzai served at the local shop Inamine is a sweet mix of kintoki beans and chewy mochi topped off with a mountain of fluffy shaved ice and drizzled in a sweet milk topping – a concoction ideal for cooling you off during the warmer months.
4. Immerse yourself in one of Okinawa's festivals
Participate in one of Okinawa's many traditional festivals each year and get a taste of the local spirit around these special celebrations.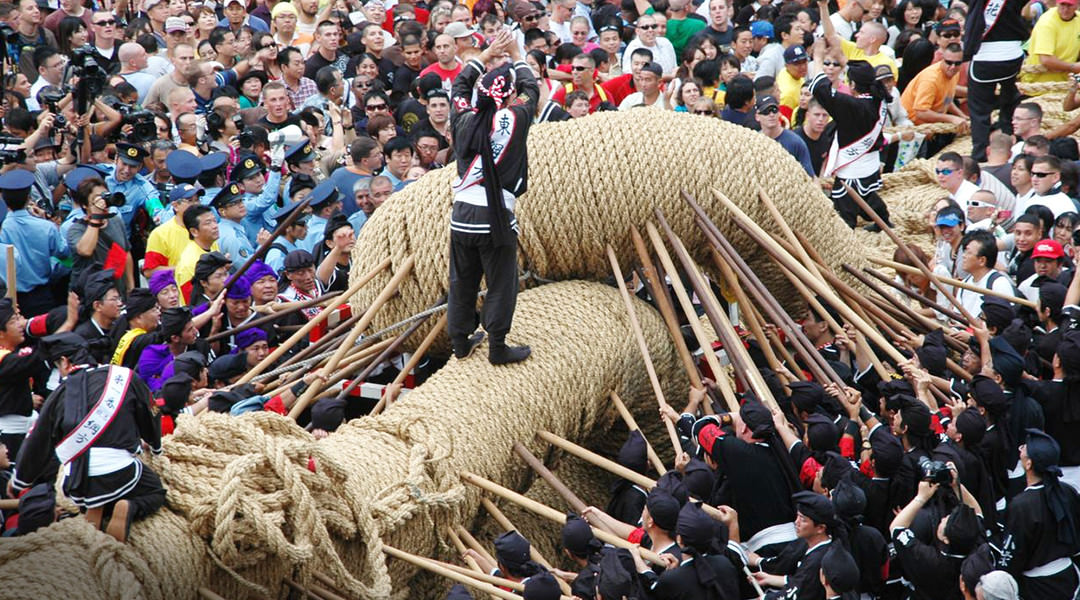 The largest tug-of-war event is Naha's Great Tug-of-War or the Otsunahiki Matsuri, where the rope used is recognised by the Guinness Book of World Records as "the world's longest straw rope"! Boasting a 400-year history, the festival is held in early October, when over 15,000 locals and visitors alike gather to pull the 200-metre rope. It's said to bring good luck, and you get to bring a piece of the rope home as a souvenir!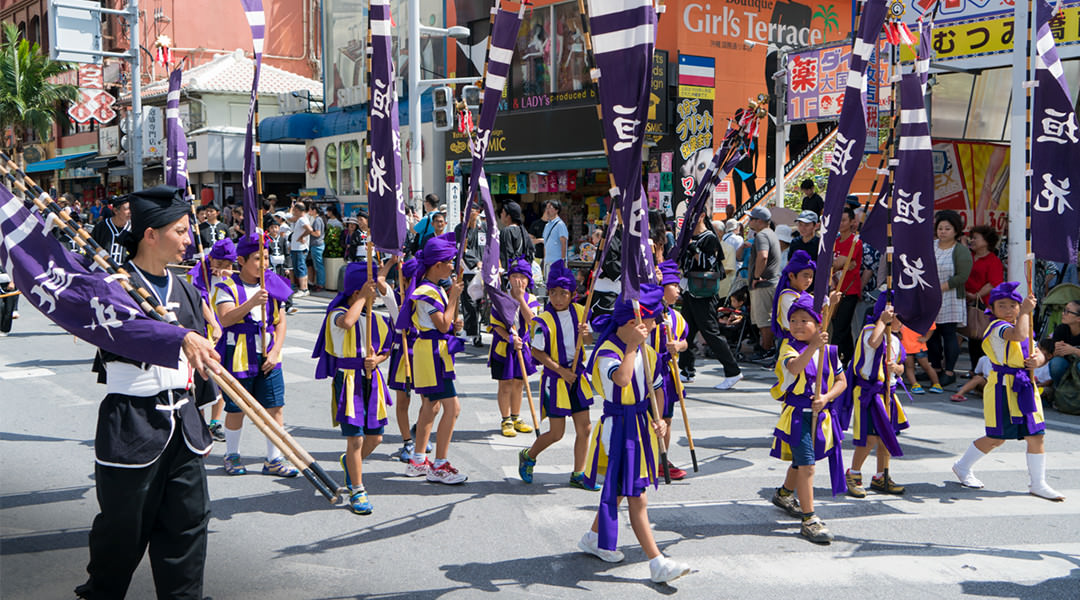 In mid-September the Eisa Festival, Okinawa's traditional Bon dance celebration, is held to honour the spirit of one's ancestors and is also popular with many travellers in the area.
5. Learn karate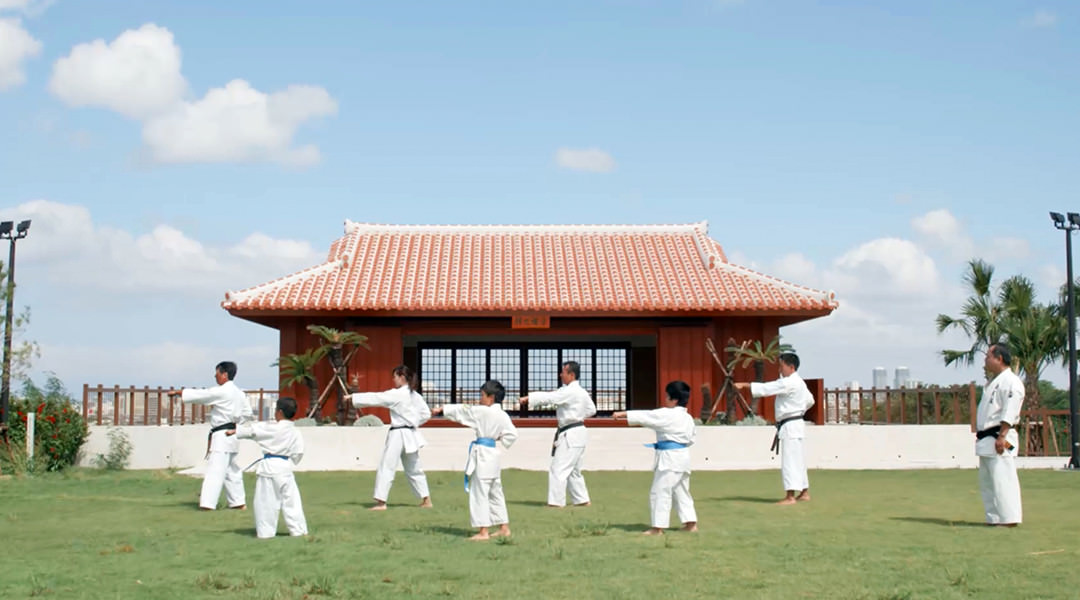 Did you know that Okinawa is the motherland of karate? Passed down over the generations, this Japanese martial art takes great care in respecting traditional culture and incorporates elements of peace, respect and courtesy while building strength and character at the same time.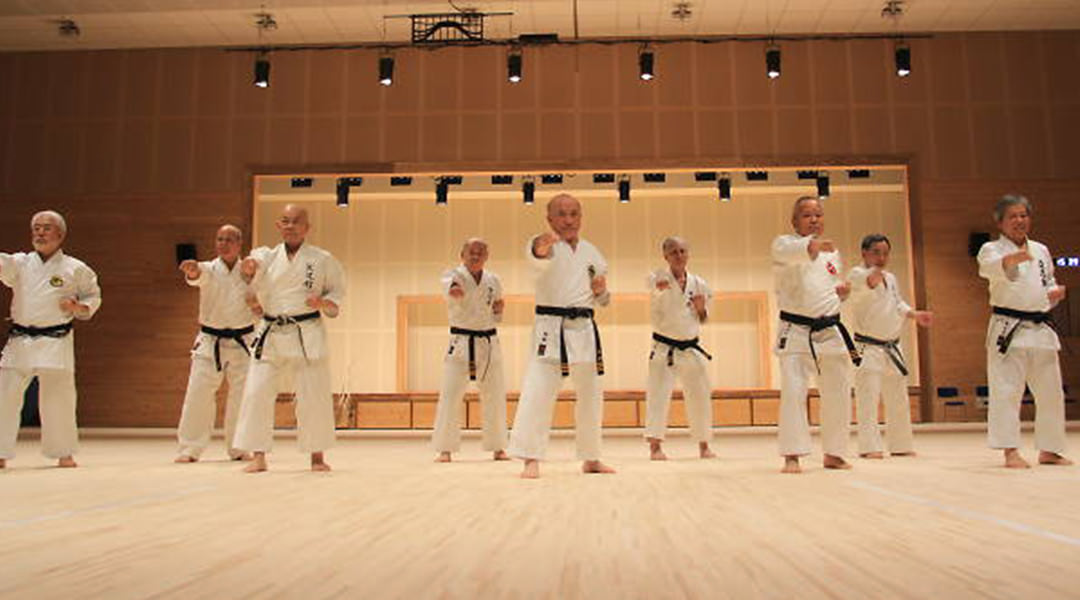 While in Okinawa, pay a visit to Okinawa Karate Kaikan where visitors interested in karate can learn and participate in the sport. The practice institution also houses an arena which holds matches for about 380 spectators as well as a training room and a small museum open to the public.
How to get to Okinawa
To travel to Okinawa, the best way is via a 3-hour flight from Tokyo. There are also direct flights from other parts of Japan, Taiwan, China, and South Korea to Okinawa Main Island.
This post has been sponsored by Okinawa Prefecture, but all thoughts and opinions are my own.