For many Singaporeans, Hokkaido is the inspiring winter destination. The Sapporo Snow Festival is the major visitor highlight as the island transforms into a white winter wonderland. But this northern Japanese island is equally beautiful throughout the rest of the year. Spring cherry blossoms and autumn foliage create two of Japan's most inspiring landscapes, filling the panoramas with a kaleidoscope of colours. During the summer, endless national parks and a mild climate help to make Hokkaido an outdoor playground, plus the Sapporo Summer Festival attracts many Singaporeans.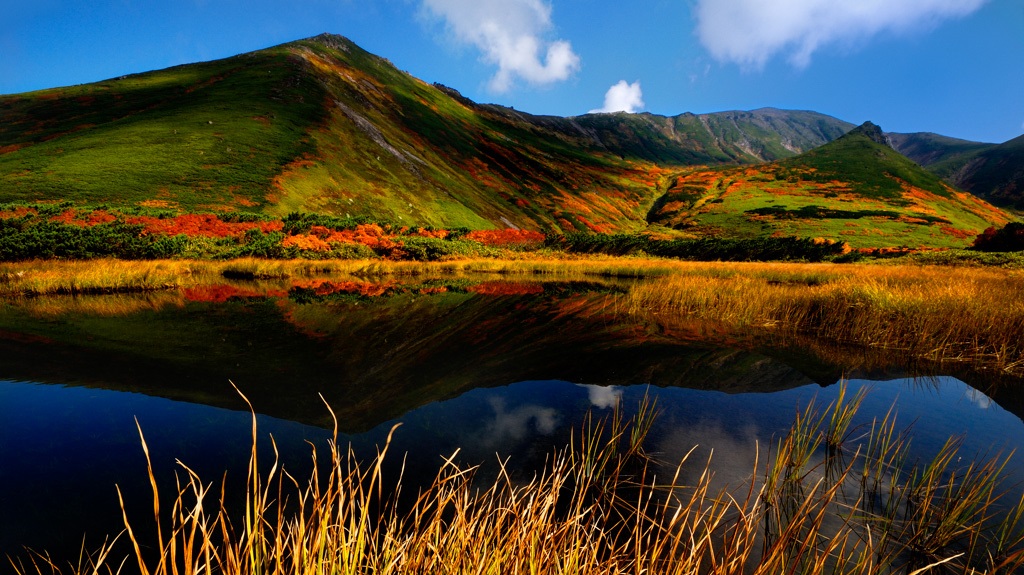 With so much on offer in Hokkaido, choosing the time of year is a great starting point for your accommodation search. The location of the attractions vary from season to season, and getting it right can mean benefits like saving on travel time, or getting a better deal on your hotel if you're interested in staying closer to particular sights. With over 300 million visitors per year to HotelsCombined, we've put together a list of the Top 20 hotels booked, and our top recommendations for each season.
Want to know more about our top recommendations for each season of the year? View the full article.
Winter in Hokkaido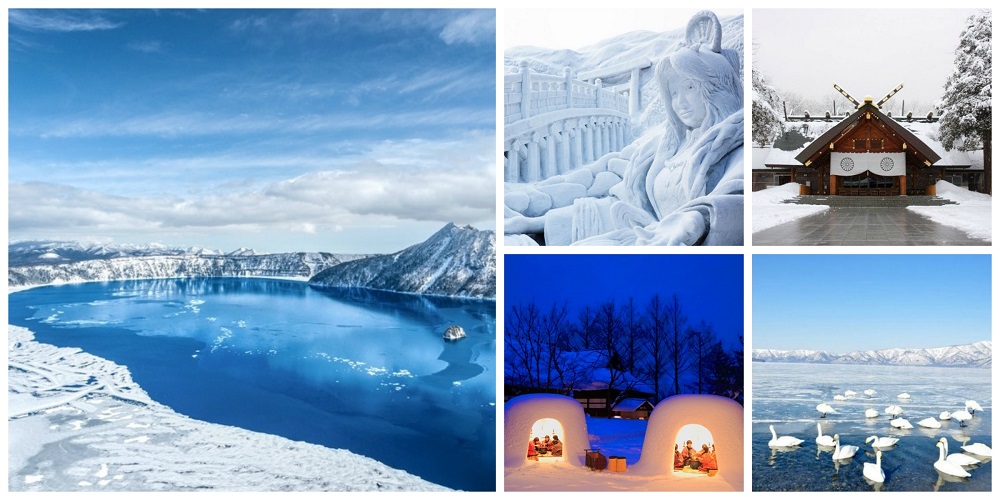 Hokkaido transforms into a white wonderland during the winter months, with much of the island covered in a blanket of snow. Every angle becomes a postcard picture, whether in Sapporo or visiting one of the Hokkaido ski resorts. The island has a range of adventurous ski and snowboard slopes to suit experienced skiers, while the beginner terrain attracts families and beginners. Niseko is the largest and most popular ski resort for visitors but Furano and Rusutsu also attract thousands of skiers and snowboarders.
Sapporo Snow Festival is another major visitor highlight of this season, taking place for a week in February. Many visitors look for hotels in Sapporo that are within walking distance of the festival's three sites, while in the mountains they're seeking easy access to the ski lifts.
Popular Hokkaido hotels in winter
Best Western Hotel Fino Sapporo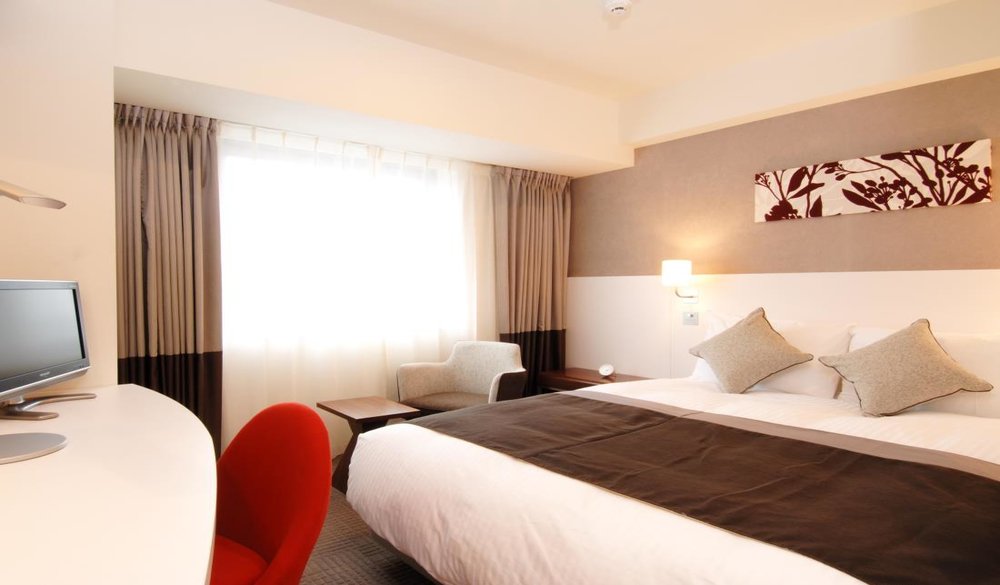 Situated in the heart of Sapporo, this three-star hotel is ideally located for exploring the best of Hokkaido's winter destinations. Visitors can walk to both the Odori and Susukino sites of the Sapporo Snow Festival. The hotel is only two blocks from the central Sapporo Station, providing an easy base for Hokkaido day trips. This hotel has a contemporary feel with modern décor and an array of inclusive toiletries. It provides excellent value for its central location and offers an impressive buffet breakfast containing both Japanese and international cuisines.
Hotel Monterey Sapporo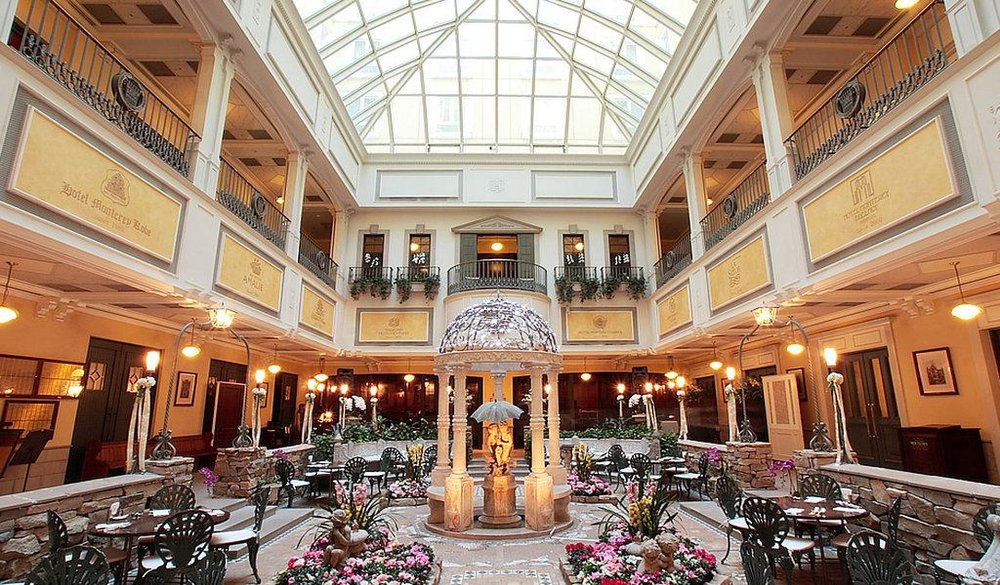 Hotel Monterey has been an iconic part of the Sapporo cityscape for many years. It retains a charming old-world feel, with a glamorous dining room and lobby area, although the rooms have been updated to reflect contemporary styles. This hotel blends Japanese and Western styles, making it a comfortable place to stay while still feeling somewhat traditional. Hotel Monterey is a ten-minute walk from Sapporo Station in a quiet part of the city, away from the bustle of Susukino. The Sapporo Snow Festival sites of Odori Park and Susukino are just 20-minutes away on foot.
Cross Hotel Sapporo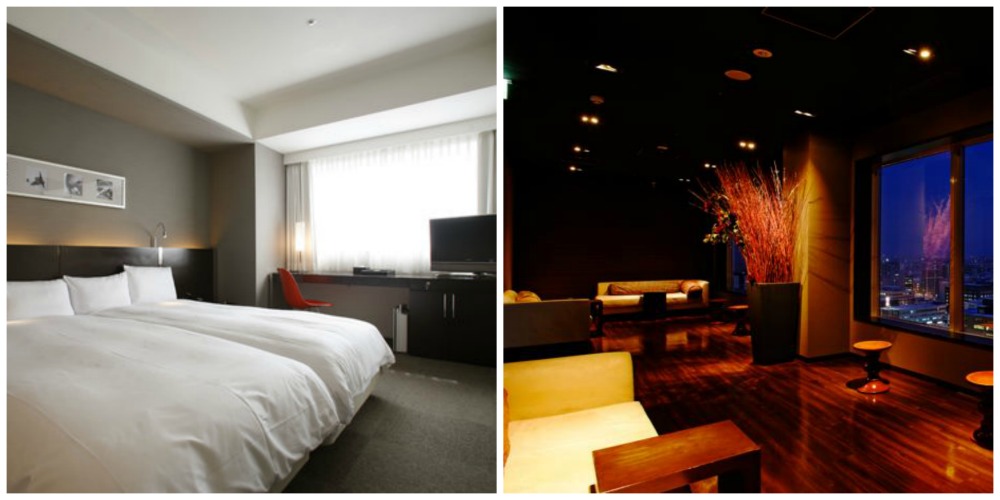 Modern and stylish, Cross Hotel Sapporo provides a luxurious base for exploring the many traditions of Hokkaido. It's situated between Sapporo Station and Odori Park, putting the hotel within walking distance of the main Sapporo Snow Festival sites and many other city attractions. Day trips and onward travel are easy from Sapporo Station and is only a 5-minute walk away. While the nearby ice sculptures are cold, the atmosphere is warm and cosy inside Cross Hotel Sapporo, with the lounge bar a popular place to unwind during the evening. This is a four-star hotel with modern facilities and rooms that are larger than most Hokkaido hotels.
Apa Hotel Sapporo Susukino Ekinishi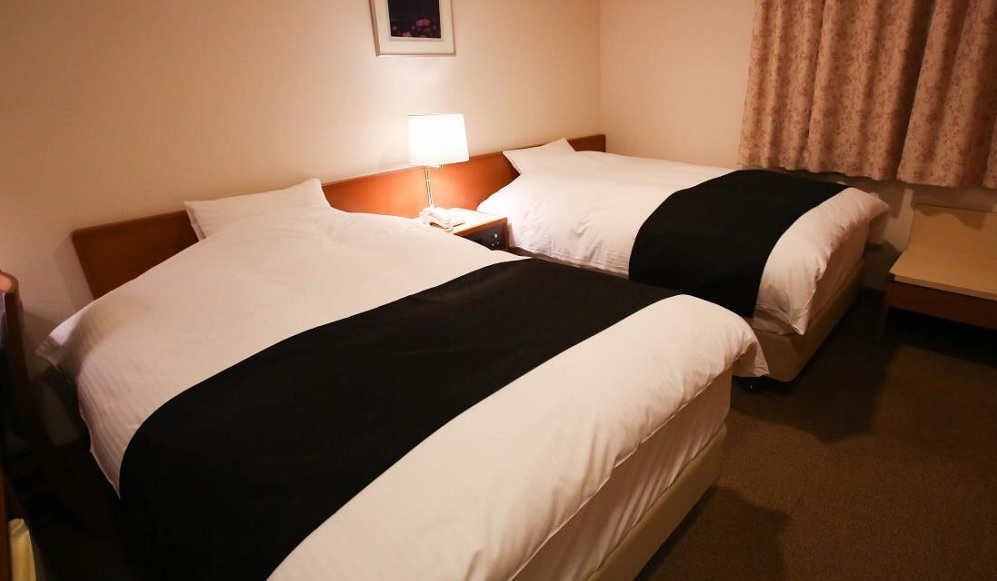 Upbeat, colourful, and uniquely Japanese, this modern three-star hotel reflects the ambiance of Susukino district. Susukino is Hokkaido's major entertainment hub and Apa Hotel provides quiet rooms amongst the bustle of the surrounding streets. Facilities include an in-house spa and wellness centre, along with two excellent restaurants. The Susukino site of Sapporo Snow Festival is less than a five-minute walk from the hotel, while the Odori site can be reached on foot in ten minutes. It's hard to find a better located hotel for the festival and Apa Hotel is also just a short train ride away from Sapporo Station.
Dormy Inn Premium Otaru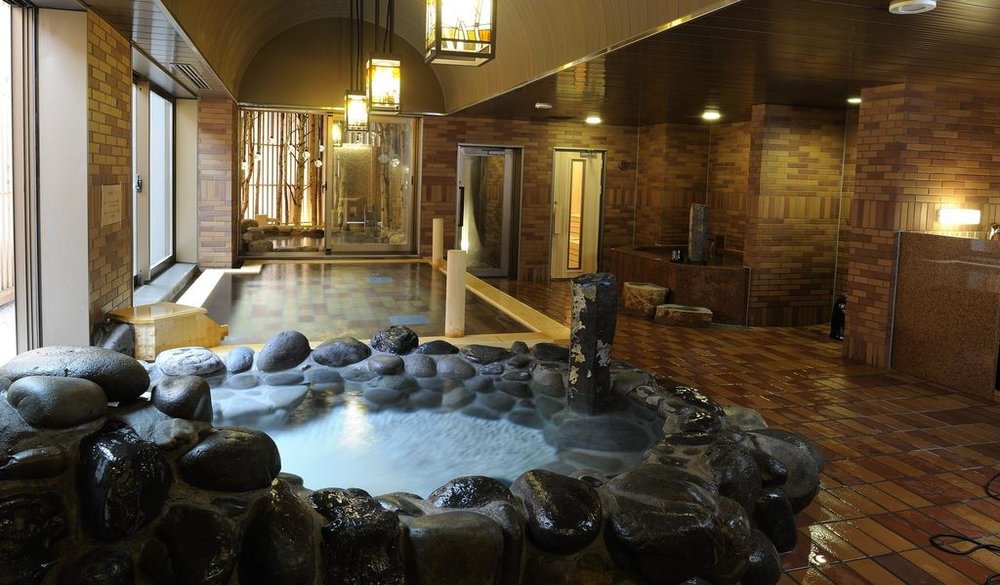 With its clean rooms and central location, Dormy Inn Premium Otaru is a popular choice for visitors looking to explore a variety of Hokkaido's winter destinations. A charming sauna and hot spring is located on-site, ideal for visitors who want to re-energise when the outside temperatures are well below zero. Dormy Inn Premium Otaru is situated across the road from Otaru Station, where visitors can catch trains to Sapporo and the Sapporo Snow Festival; the journey takes around 30 minutes. This station also provides various train connections to destinations in Western Hokkaido.
Spring in Hokkaido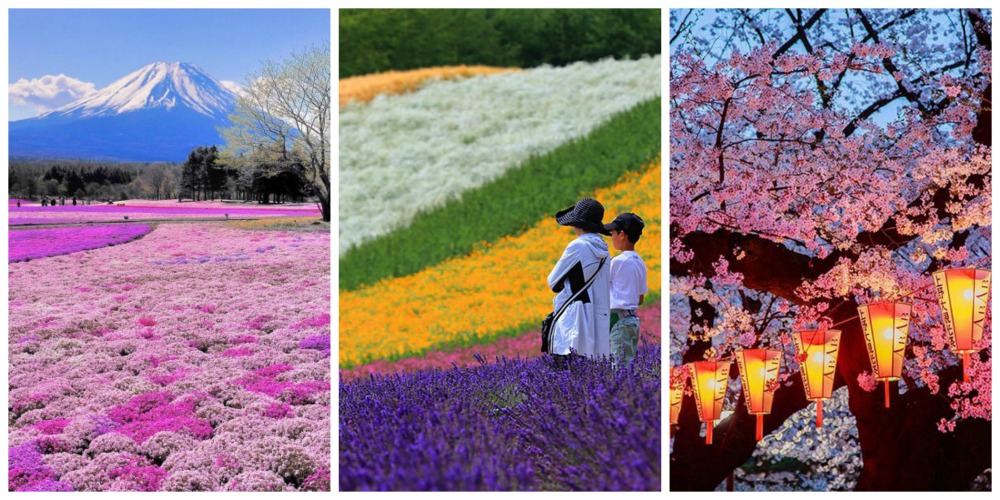 As the snow melts and cherry blossoms fill the parks, spring is a time of natural beauty in Hokkaido. The season's obvious highlight are the cherry blossoms themselves, which bloom later than anywhere else in Japan. To really enjoy the show, look for hotels that are within walking distance of a cherry blossom site. There's much to admire in the Hokkaido national parks during spring, which also transform into colour and charm after the winter. Much of the island becomes accessible in spring and visitors are scattered across Hokkaido's different regions. This is reflected in where to stay, with HotelsCombined's five most popular spring Hokkaido hotels dotted across the island.
Popular Hokkaido hotels in spring
Sapporo Grand Hotel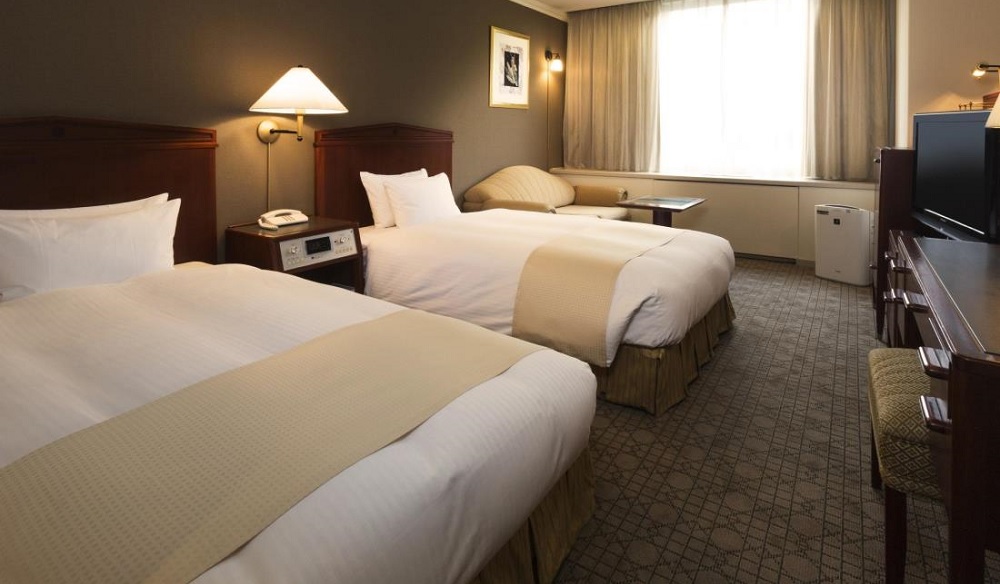 This large four-star hotel is within walking distance of Sapporo Station and many visitors use it as a base for day trips across the Hokkaido region. Chic and contemporary, the Sapporo Grand Hotel has a Western-style design that is pleasing on the eye and comes with all the home comforts. Rooms are spacious and there's an on-site spa that can be used for an additional fee. An extra bonus comes at the nearby Hokkaido University gardens, which offer one of the area's lesser-known yet most spectacular cherry blossoms. Staying at this hotel allows visitors to really relax amongst this nearby bloom.
Hotel Kikuya Hakodate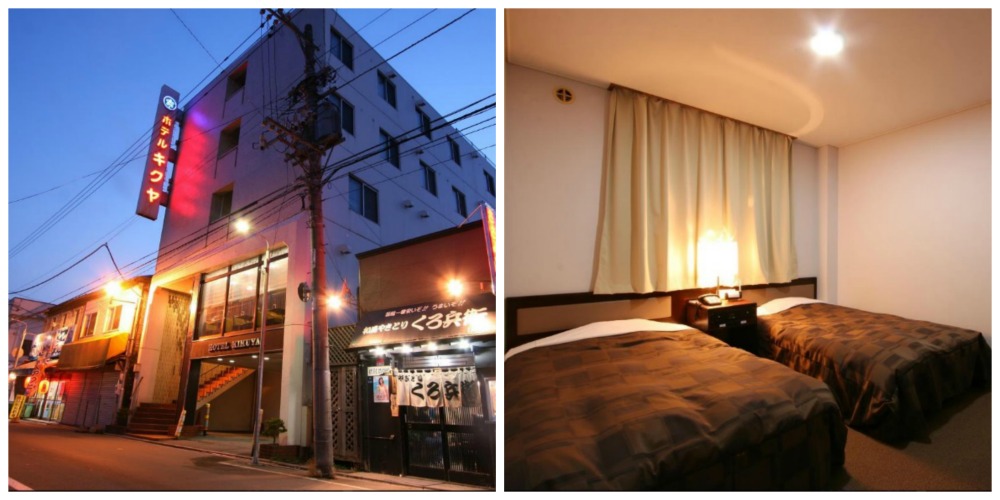 Hakodate is the most famous of Hokkaido's cherry blossom areas and the Hotel Kibuya Hakodate is a prime choice for exploring the area. Mount Hakodate and the star fort of Goryokaku are a 20-minutes' drive from the hotel, with the latter being well regarded as the most spectacular cherry blossom destination in Hokkaido. Small and cosy, Hotel Kibuya provides clean and comfortable accommodation for travellers on a budget. What it lacks in luxury amenities, it more than makes up for with friendly staff and a traditional Japanese feel. Hakodate Station is within walking distance for day trips across the region.
Hotel Sunroute New Sapporo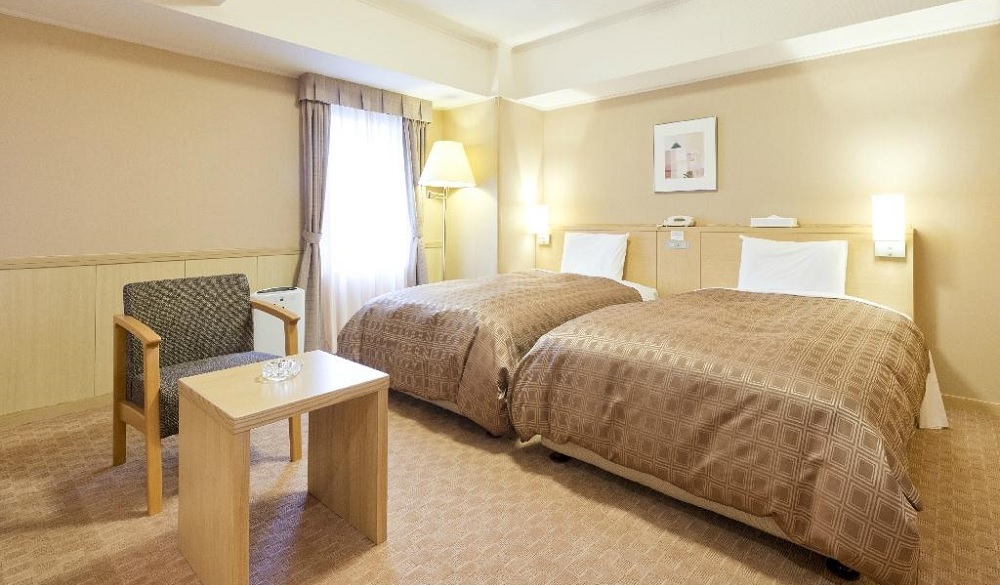 Popular with both leisure and business travellers, Hotel Sunroute New Sapporo is conveniently situated between Odori Park and the entertainment district of Susukino. The Odari Park and Hokkaido University cherry blossoms are within walking distance, their calm colours contrasting the vibrant neon of Susukino. There's a trendy new-world feel to this hotel, with long clean lines and a minimalist lobby area. An in-house spa and wellness centre help to reenergise after a Hokkaido day trip while the surrounding area has countless restaurants and shops.
The Stay Sapporo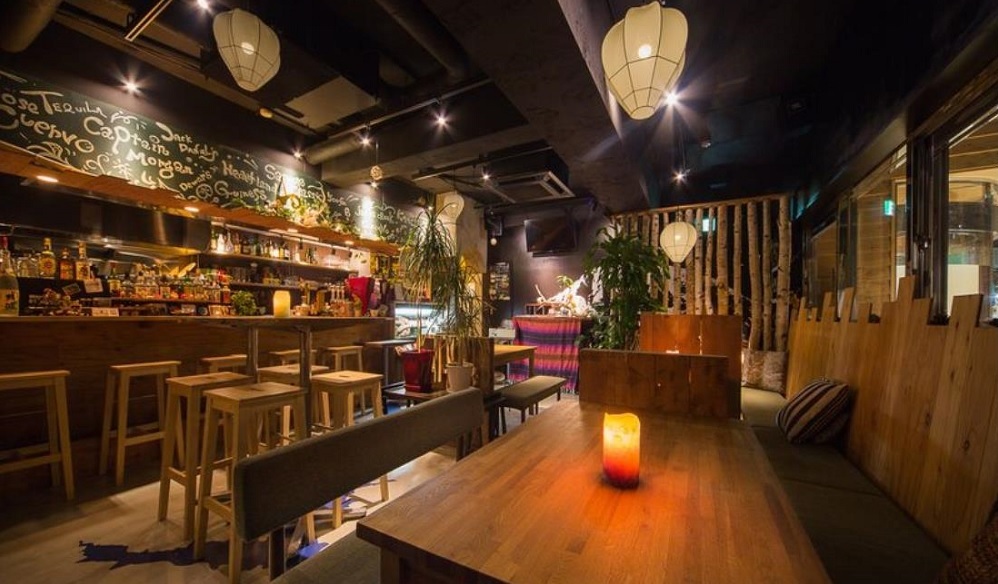 Intimate and clean, The Stay Sapporo offers excellent budget accommodation when visiting Hokkaido in spring. Odori Park's cherry blossom is within walking distance while the nearby Susukino and Sapporo stations provides easy connections to other destinations across wider Hokkaido. This hotel offers a mix of private rooms and dorm accommodation, with shared bathroom facilities. A social atmosphere makes this an excellent place to meet other travellers.
JR Inn Asahikawa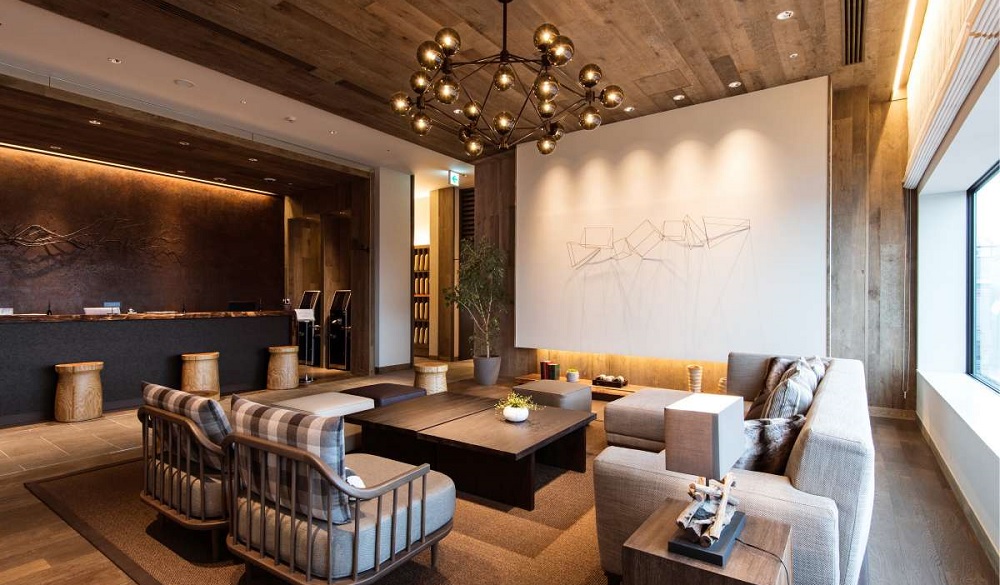 Asahikawa, Hokkaido's second largest city, really transforms in spring, with the Daisetsuzan National Park covered in fresh colours. There's much to explore in the surrounding area and JR Inn Asahikawa's central location ensures ambitious itineraries can be realised. The hotel is situated above the JR Asahikawa Station, where there are direct trains to all corners of Hokkaido. This is a large three-star hotel that's fitted with all the necessary essentials, including clean rooms, well-appointed private bathrooms, and an on-site spa. The spa area and some of the rooms offer views across the city towards the mountains.
Summer in Hokkaido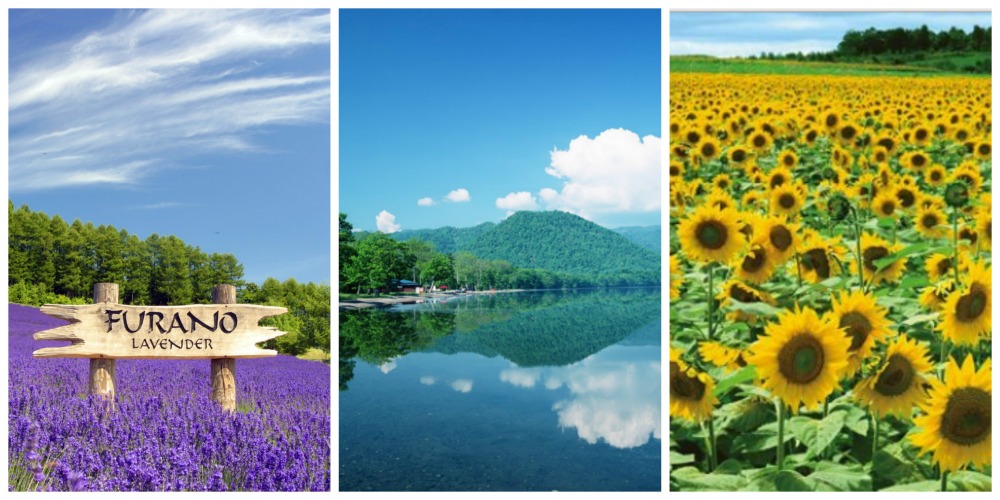 Summer in Hokkaido offers contrasting experiences. From June to August this is an island of adventure, with rolling fields, untouched wilderness, and many natural hot springs to soothe the legs. It's milder and less humid in Hokkaido than most other Japanese destinations, providing respite from the heat and an ideal temperature to explore the island's wild national parks. The Sapporo Summer Festival takes place for four weeks in the region's capital city and many visitors spend a few days here before venturing off in different directions across the island. Centrally located Sapporo hotels are ideal during summer as they are within easy reach of the festival and can connect to destinations all across Hokkaido.
Popular Hokkaido hotels in summer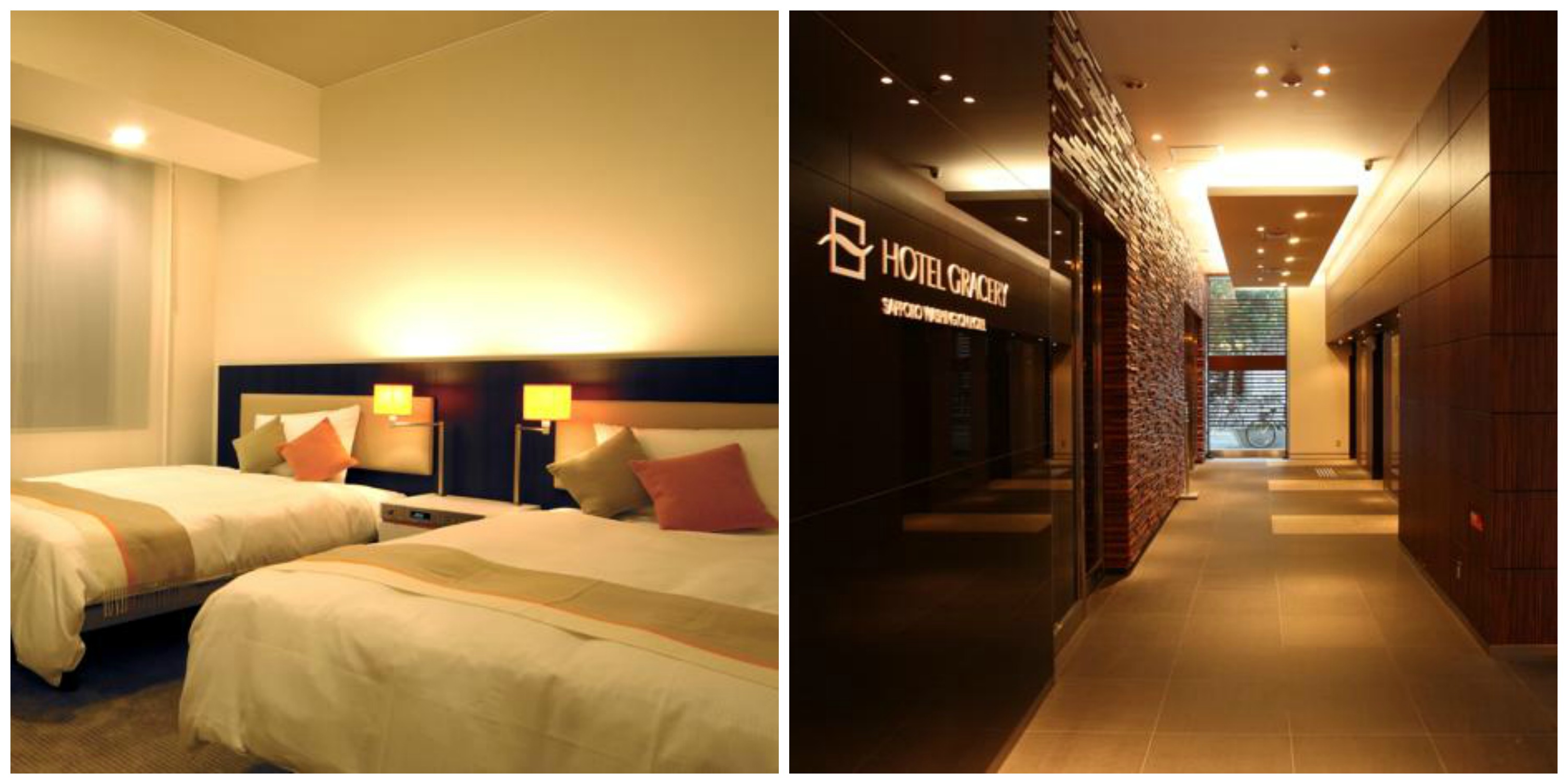 Hotel Gracery Sapporo
For summer day trips in Hokkaido it's difficult to find a better location than Hotel Gracery Sapporo. It's located just two minutes from Sapporo Station where there are train connections to the rest of the island. Sapporo Summer Festival is a 20-minute walk or short ride away by subway. Located in an unusual glass-fronted building, this hotel reflects a contemporary Japanese style and has retained its brand new shine. Each room has air conditioning and there's a wide range of dining options in the hotel or on the nearby streets.
Art Hotel Sapporo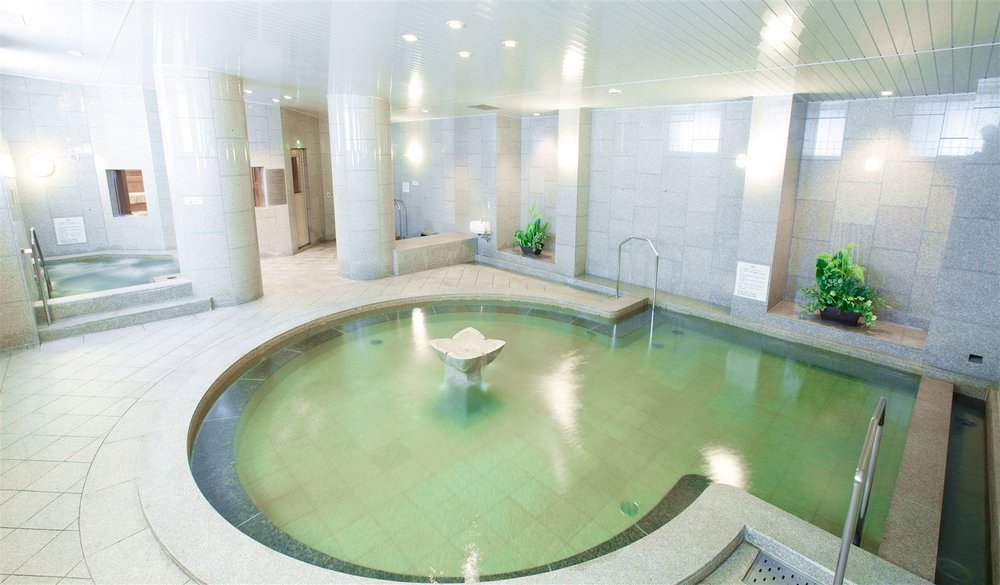 Towering above the Sapporo landscape, this luxurious hotel is quickly becoming an icon of the city skyline. Many of the rooms have expressive views over Sapporo, especially those on the highest floors overlooking the river. The modern Art Hotel Sapporo has a variety of rooms, all of them providing a sense of space that is uncommon for Japanese hotels. Odori Park and the Sapporo Summer Festival are a 30-minute walk away, or they can be accessed using the Sapporo subway system. Susukino is the closest major train station.
Mercure Sapporo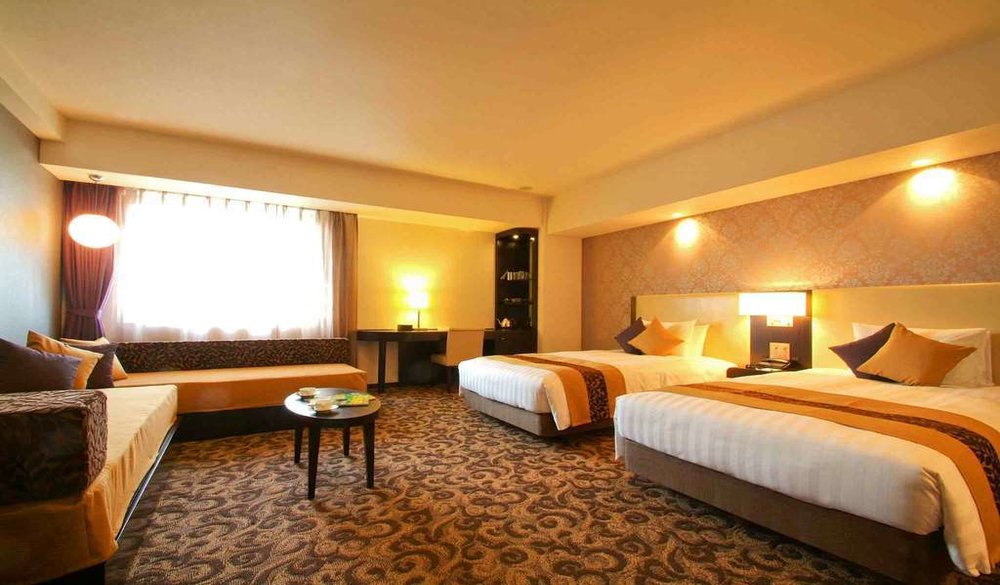 Mercure Sapporo is just a ten-minute stroll from the Sapporo Summer Festival and is also very convenient for visiting the restaurants and shops of Susukino. Stylish and spacious, this is one of Sapporo's best hotels in the three-star range. A variety of restaurants provide an alternative to the food stalls at the Summer Festival while the trendy lobby area feels more luxurious than the hotel's star rating. Susukino Station is easily accessible on foot and from here it's possible to travel across Sapporo, as well as connect with other Hokkaido destinations.
Daiichi Takimotokan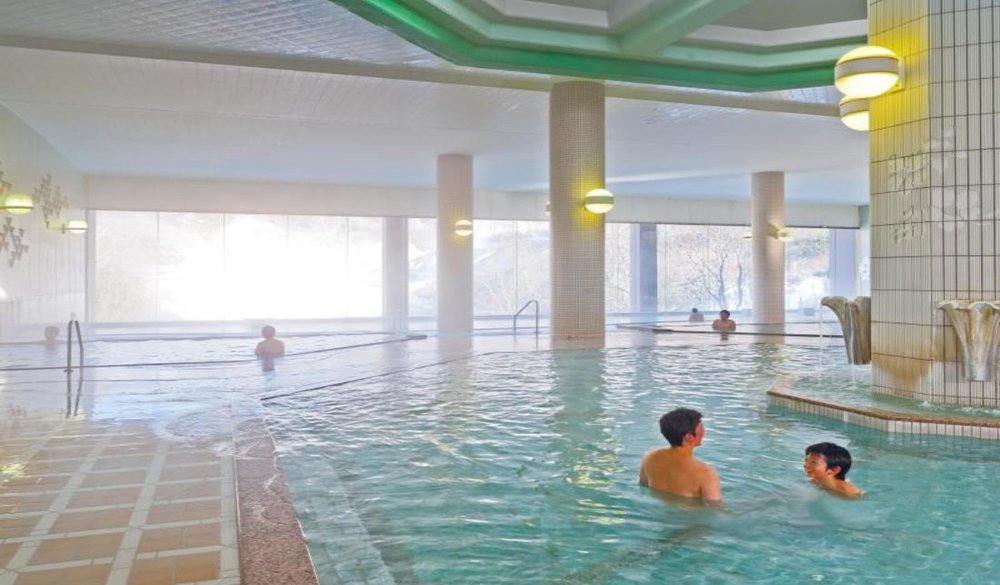 Surrounded by green mountain slopes in Noboribetsu, this historic ryokan provides iconic Japanese accommodation. The traditional rooms come with tatami mats, enabling visitors to experience the local way of sleeping and eating. This style is in keeping with the enchantment of the surrounding area, which is packed with hot springs and walking trails. For exploring rural Hokkaido in summer, staying at Daiichi Takimotokan means visitors don't need to have their own transport; many trails can be easily accessed from the ryokan. The on-site onsen is extremely spacious, providing a place for visitors to unwind after a day spent exploring.
Dormy Inn Sapporo Annex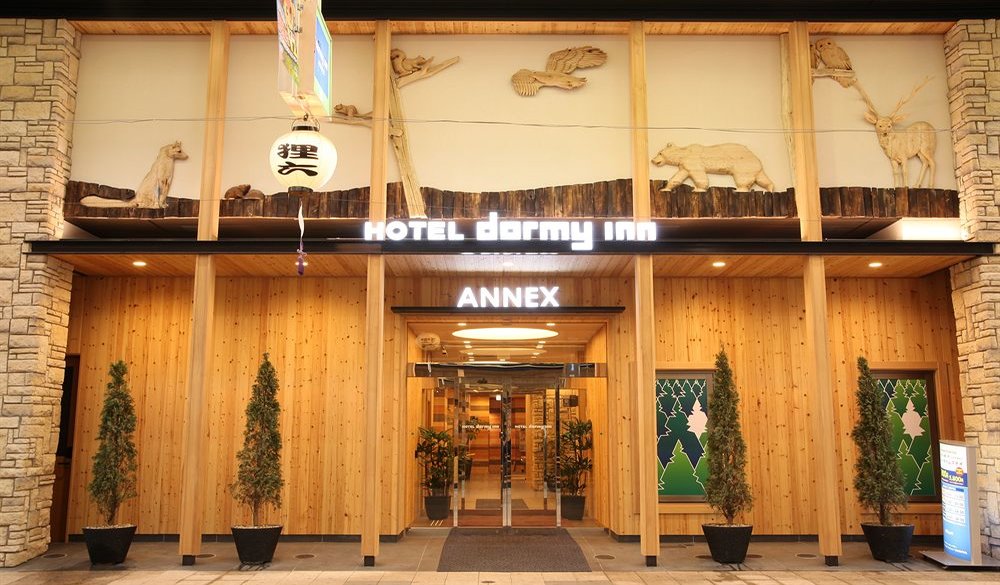 Situated very close to Odori Park, Dormy Inn Sapporo Annex is in a prime location for enjoying the Sapporo Summer Festival. In addition, the hotel offers a free morning shuttle to Sapporo Station, where trains depart to the mountains and hiking trails of Hokkaido island. The hotel's contemporary style is dominated by wooden fittings and traditional indoor plants, which provide a serene sight after a day exploring. Rooms have spacious bathrooms and this three-star hotel also offers an on-site spa and sauna.
Autumn in Hokkaido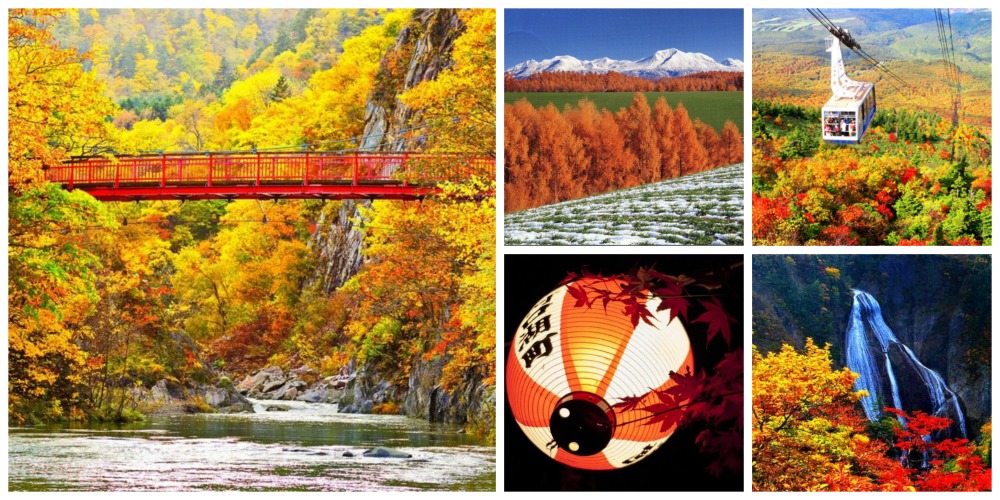 Japan is famous for its autumn colours and Hokkaido is well regarded as the best place in the country to see it. The landscapes are caressed by nature's spell, with a stunning mix of yellows, oranges, deep reds, and shimmering soft greens. Hokkaido's mountains and hot springs make autumn a wonderful time to relax, explore nature, and discover the foliage. The most booked hotels on HotelsCombined are those in Sapporo with good transport connections, helping visitors easily access the famous autumn foliage sites.
Popular Hokkaido hotels in autumn
Dormy Inn PREMIUM Sapporo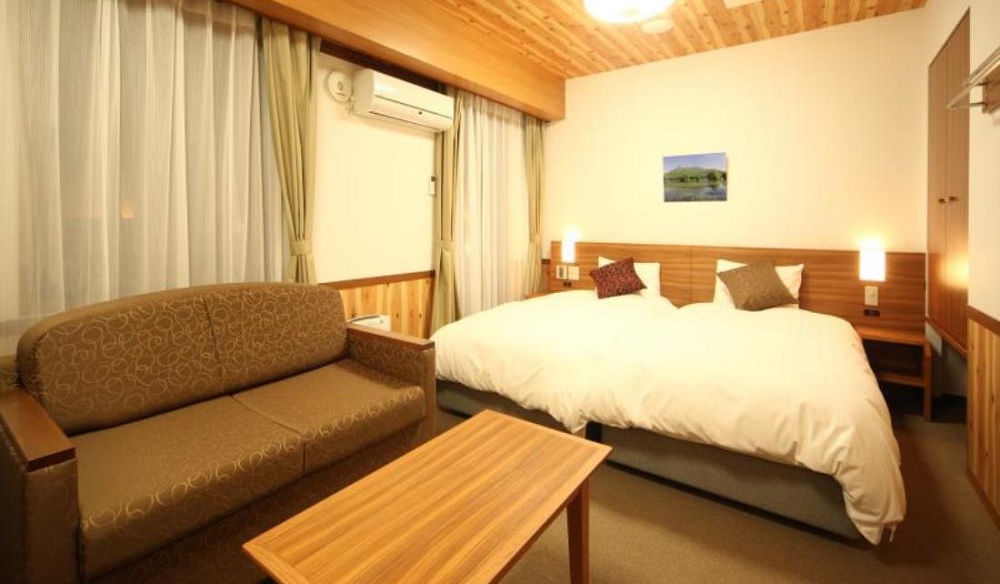 With its iconic local hospitality and internationally-styled facilities, this hotel provides a neat balance between traditional Japan and Western comforts. As an example, the sumptuous breakfast covers cuisine from across the world but still has huge offerings of salmon rolls. Dormy Inn Premium Sapporo comes with many complimentary extras, like free ramen noodles in the evening and fresh coffee throughout the day. A large onsen public bath can be used for free by hotel guests, which is extremely energising after a day on Hokkaido's autumn walking trails. This three-star hotel is located between Odori Park and Susukino Station.
Sapporo Aspen Hotel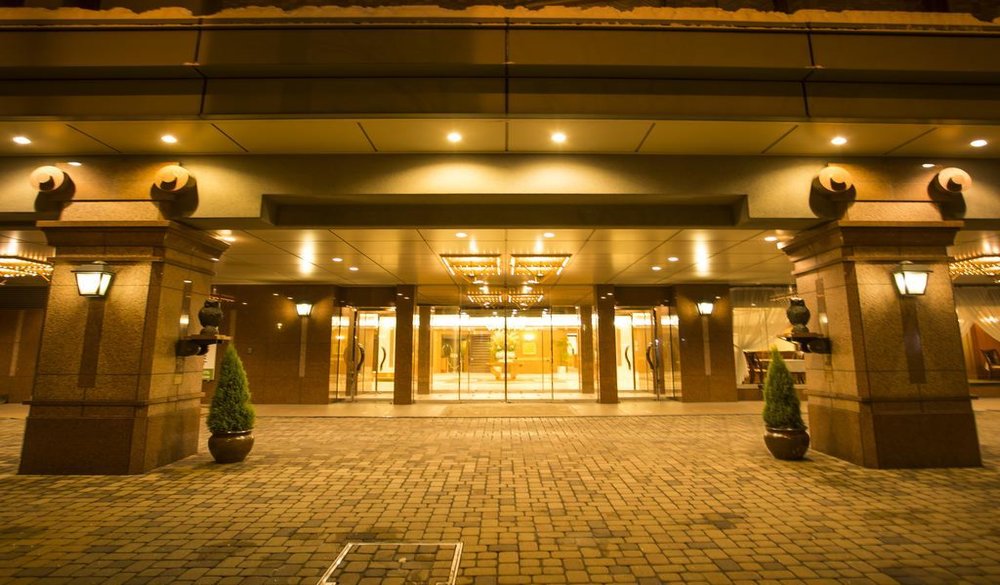 Autumn visitors to Hokkaido can be travelling in many different directions, enjoying the mountains and hot springs of an island that adores mystical colours. Sapporo Aspen Hotel may be in the city, but it has an ideal location for accessing all sides of the island. Sapporo Station is less than ten minutes' walk away and valet parking is available for visitors with rental cars. Inside the hotel there's a modern and elegant feel, with well-appointed bedrooms and large private bathrooms. Rooms on the upper floors feature views towards the mountains and their autumn hues.
Keio Plaza Hotel Sapporo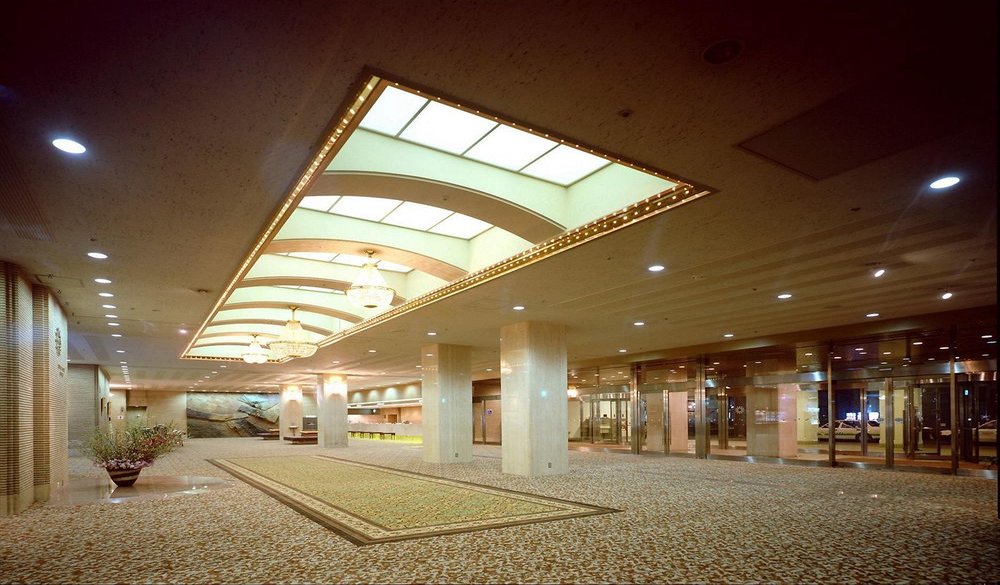 With over 500 rooms, this modern five-star hotel is one of the most popular choices in Hokkaido. Location is everything during the autumn months and Keio Plaza is perfect for both the city and wider Sapporo. Sapporo Station is just a five-minute walk away while a variety of city attractions can be easily accessed on foot. This hotel towers above the city and many of the rooms offer a distant view onto the mountains. Interiors are clean and elegant, reflecting a modern minimalist style that's popular in 21st-century Japan. Each room has a private bathtub and the hotel has a large swimming pool.
Mitsui Garden Hotel Sapporo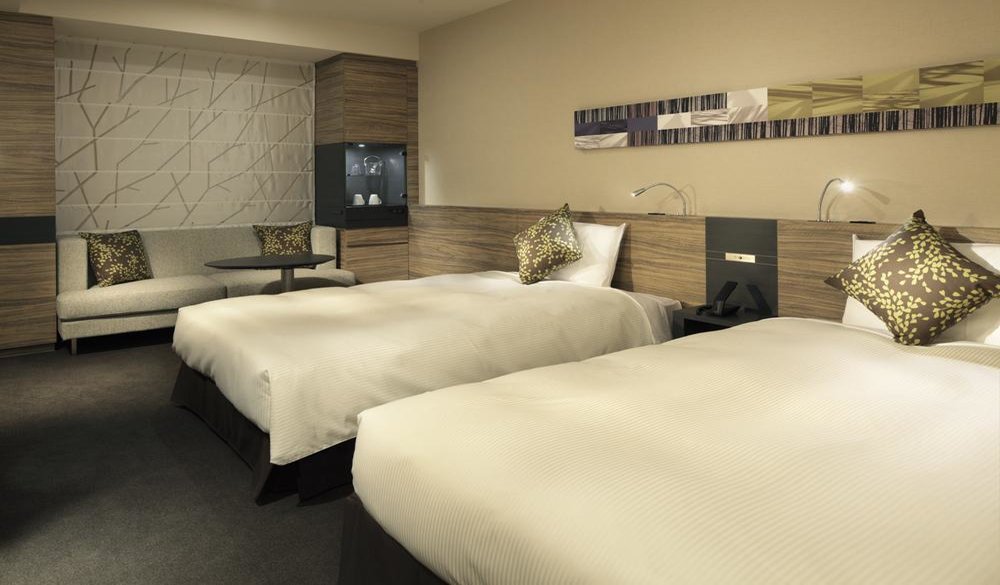 Sapporo Station is an easy five-minute stroll from Mitsui Garden Hotel, making it easy for visitors going on day trips to see the famous autumn foliage across Hokkaido. After a day exploring, the hotel's onsite public baths provide a serene space to unwind and rest the legs. The comfortable rooms easily reflect the hotel's three-star rating, with well-equipped bathrooms and a refrigerator. For the location, Mitsui Garden Hotel offers excellent value for those exploring the city or heading out to the rest of Hokkaido.
Nest Hotel Sapporo Ekimae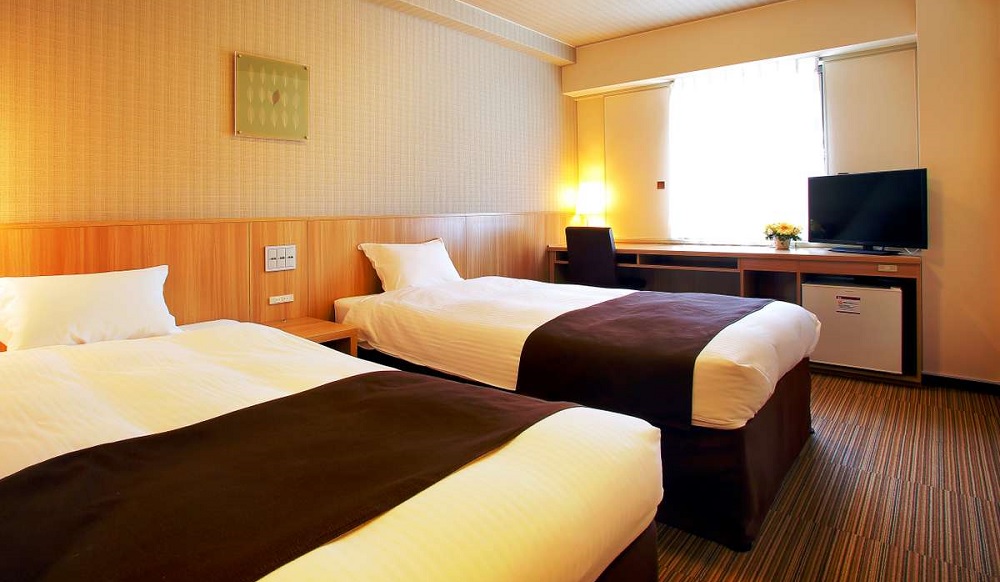 While the Nest Hotel has a modern Western facade, the atmosphere is as traditional and unique as Hokkaido's autumn colours. Many kinds of sashimi are included in the breakfast, an on-site onsen (spa) becomes a hub of activity in the evening, and the hotel staff are eager to showcase local hospitality. To complete the Japanese experience, walk five minutes to Sapporo Station and take a train to any of the autumn foliage sites across Hokkaido. From this station there are easy subway connections to most of Sapporo's sights.
Which Hokkaido season inspires you?
Hokkaido is dominated by national parks and a sense of wilderness, providing an outdoor playground throughout the magical winters, spring cherry blossoms, mild summers, and wonderful autumnal colours. With four distinctive seasons, choosing the right time is the first step in deciding where to stay in Hokkaido. Let our list of the Top 20 hotels booked on HotelsCombined, and our top recommendations for each season, inspire you with your upcoming Hokkaido adventure.
Have you been to Hokkaido? Tell us about your Hokkaido adventure!
Resources:
1. Welcome to Sapporo
2. AccuWeather.com
3. ClimaTemps.com
4. Hokkaido Tourism Organization
5. Hokkaido Railway Company